Sophie and I had brunch at the former very famous Boom Boom Room, now Top of The Standard Hotel.
The views are breathtaking any time of day and the brunch was excellent. The waitresses are dressed in too tiny short nothings I have to admit - no envy on my part. Super friendly they served the best croissant of my life. I hardly ever eat them but this one was so crisp and yummy, insanely rich with butter so the cheat meal of the week was perfectly devoured within seconds. The entire bread basket was exceptionally good. To top this calorie intake I ate the french fries the shoe string type of fries, soooo good as well. To calm my conscience I had this wonderful beet salad. Sophie had a cup of tea in a very traditional china, so contrary to their other contemporary plates.
Great Music by the way! So you might like to come for after hour drinks! Be aware there are no sneakers allowed, proper attire is recommended.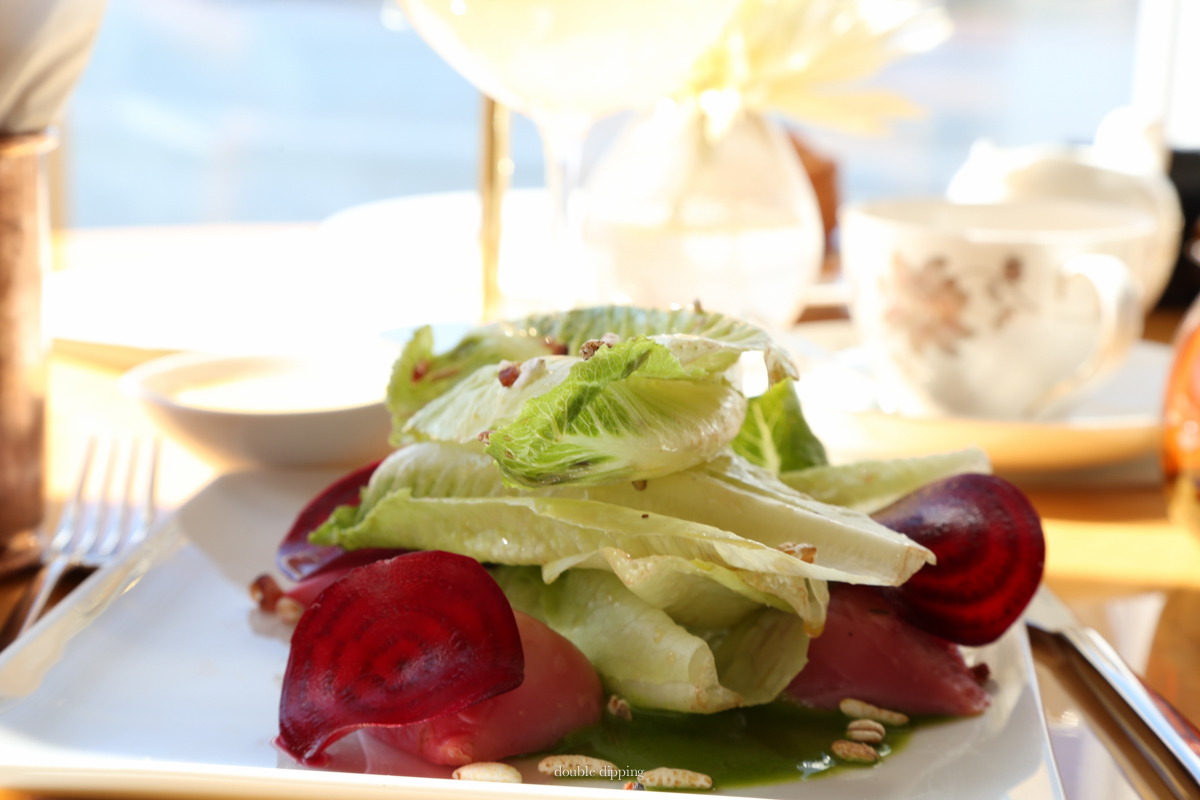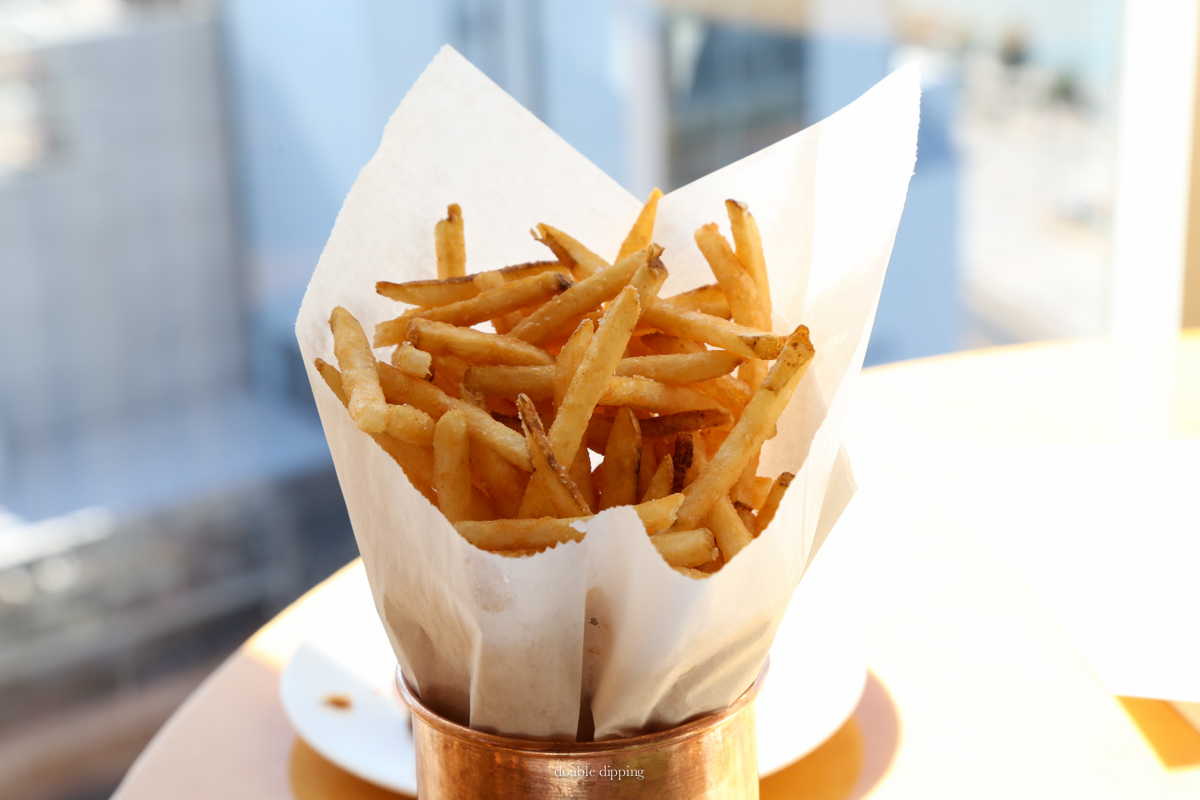 Sophie enjoyed this brunch very much with this gorgeous view all around us. After we finished our meal we went upstairs to their rooftop terrace.