I find it hard to believe sometime, how easy I get used to amenities in life and how much we all know about the good side of life. BUT?
What is Lean Luxury?
Luxury is by all means a personal thing, for some it is luxurious or expensive items such as diamonds, an expensive holiday, sleep or the new smart phone, for me it is dinner with my husband and a one on one time. For a lot of my friends it is time in general ! For you it might be something entirely different. But what is a hotel that offers "lean" luxury" like the Ruby Sofien Hotel?
Here is what it is not:
- no concierge
- no room service
- no reception queues
- no laundry service
- no in-room minibar
- no parking facilities in-house
- no fitness or spa facilities
- no restaurant
- no phone or offline reservations
This might still be on your list for luxury if you book your hotel stay in Vienna. The masterminds behind this concept said: Ok, we save on what is commonly stressed in hotels such as the list above and share luxury where it benefits the independent guest who loves privacy, who travels on a budget and who enjoys comfort, high quality materials and out of the box thinking most. And their guest list gets longer and longer.
Here is what Lean Luxury is:
• free WIFI throughout the hotel
• great organic breakfast buffet at only 9,50 per person
• a great bar and café serving food and drinks 24/7
• streamlined self-checkin for super-fast check-in
• digital Vienna City Guide with insider tips and special events
• galley kitchen with free hot drinks and snacks vending machine
• multi-functional in-room sound system
• in-room tablets to surf and explore the Rubyverse (coming soon)
• free bikes
• free guitars
• ironing facility (in galley kitchen)
Book your room online and check in at the bar/reception which is open 24 hours.
Ruby Hotel has 77 rooms with 5 STAR rooms in the heart of the city, 2 STAR space with 3 STAR rates!
There are IMACs and the possibility to plug in your e-guitar any time of day or night and set the tone for your own party! No worries, the rooms allow uninterrupted sleep for the guest next door, due to the soundproof structure of the rooms.
Antique pieces of furniture, Thonet chairs and a living room atmosphere.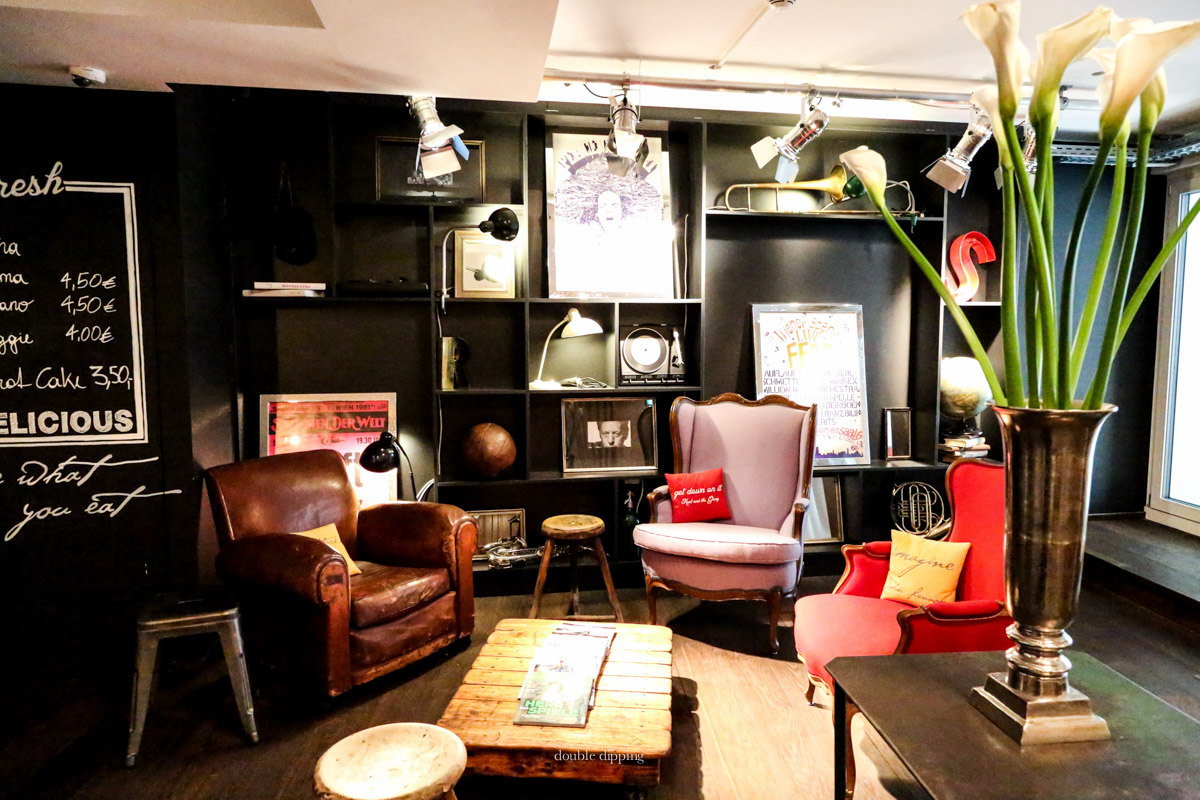 The breakfast offeres everything fresh and organic. Self service of course.
Ruby Sofien Hote,l open only since May, is a young and fun concept and soon there will be a second hotel of that kind. I will come with friends one day just to have breakfast and maybe do some Christmas shopping later. I love the the bar area especially because one looks into the beautifully restored Sofien Saal. A ballroom, a bath and a concert room. Now back to its original beauty after a devastating fire ruined the building, it was nearly torn down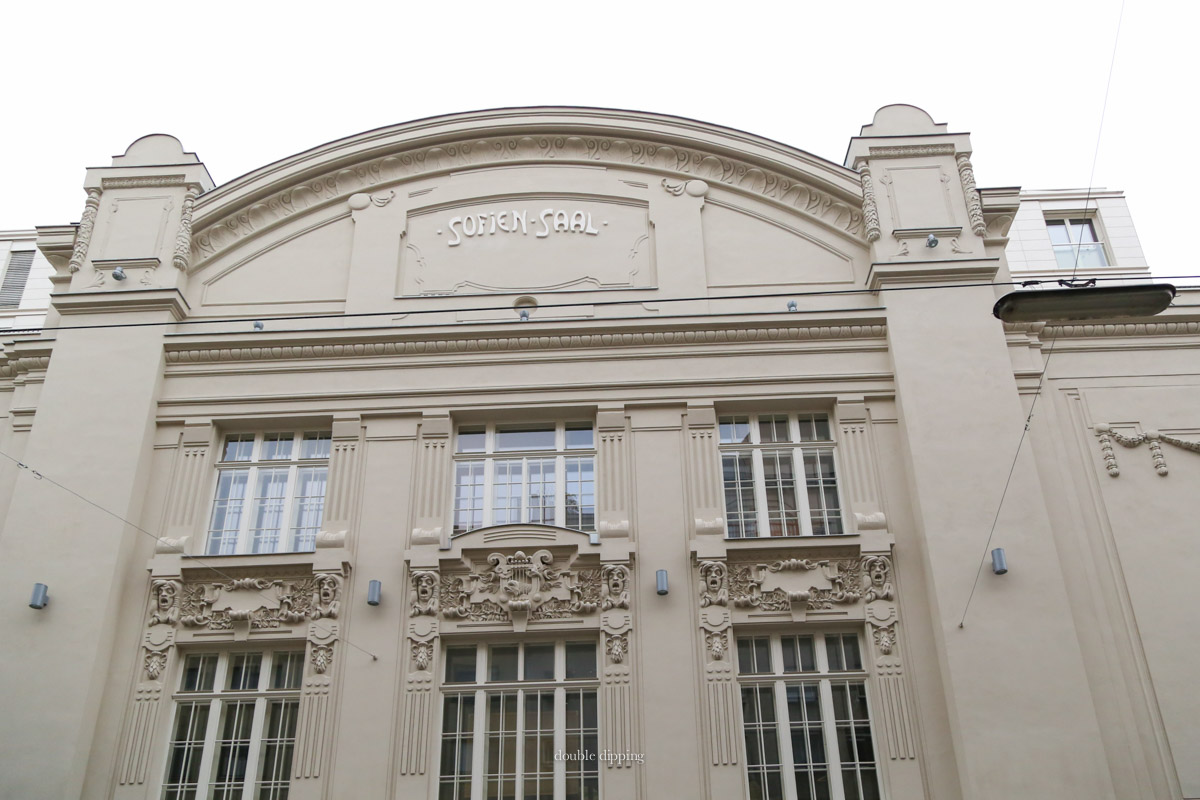 Denisa Becker Is your contact for group inquiries and
would love to welcome you at RUBY Hotel & Bar.
denisa.becker@ruby-hotels.com