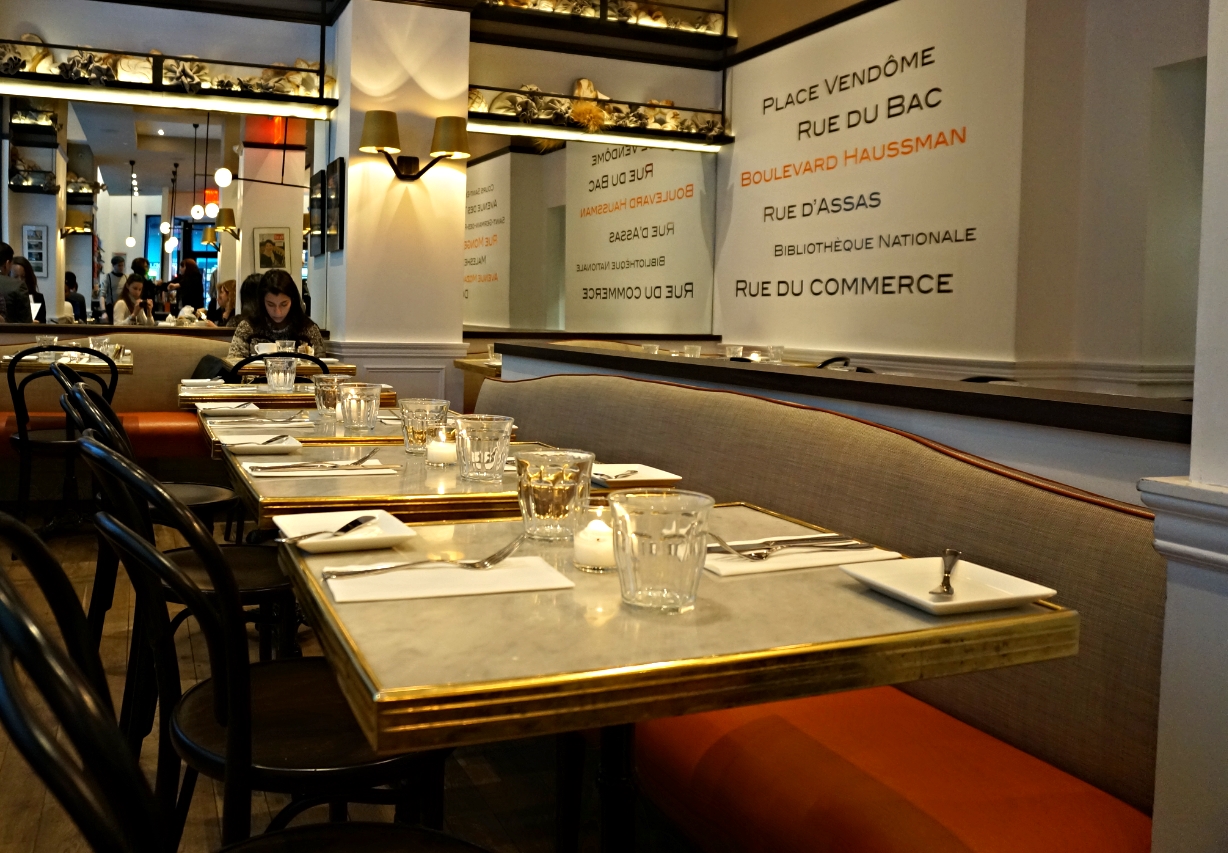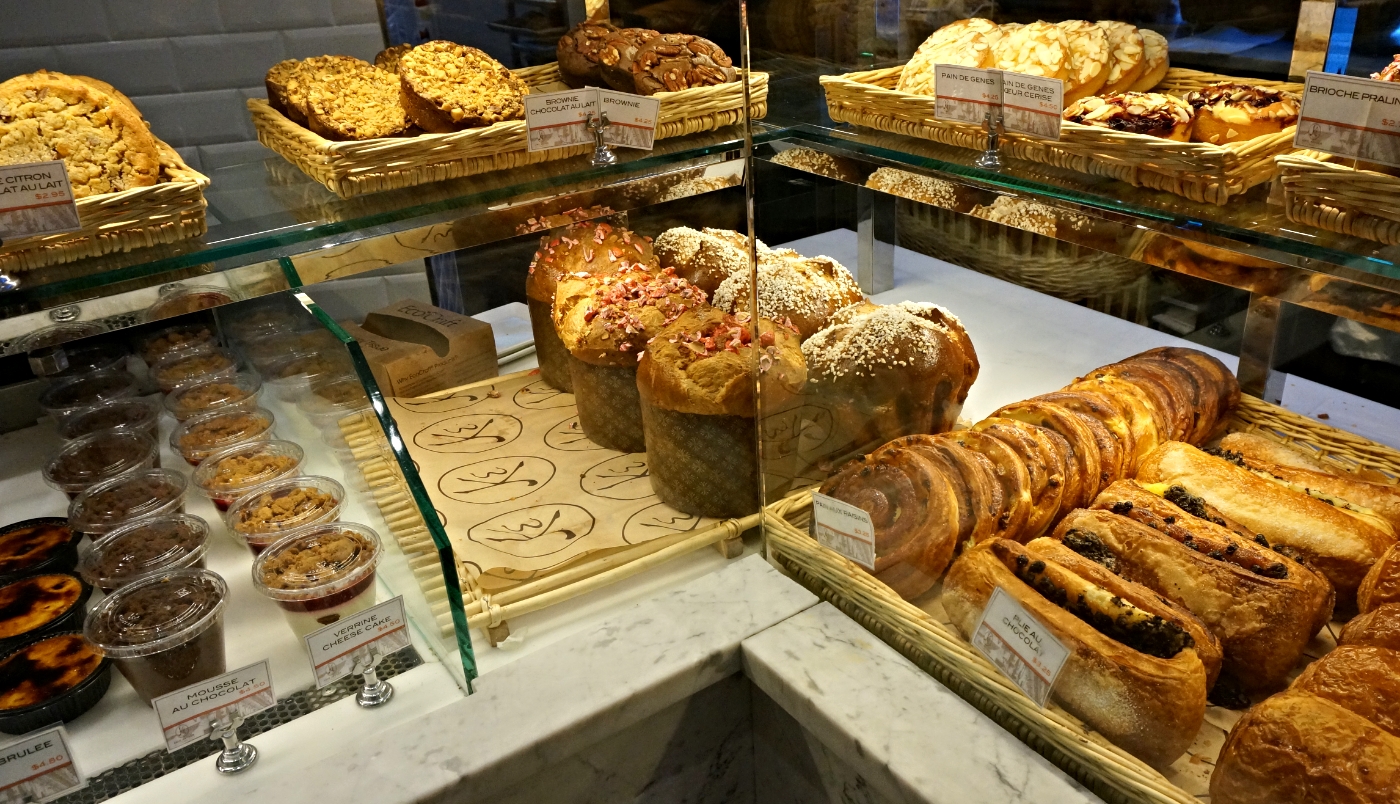 Maison Kayser is one of those places that manage to create great food and pastries and still seem like they're individual and local, even though they're part of a restaurant chain.
First off, their bread is truly incredible, and I think I could possibly eat two entire baskets in one sitting. If there's one thing I really miss about Europe it's the bread, so I love coming to Maison to get my fix of European bread every so often.
My friends Carolyn and Sharon both wanted salad, so Carolyn had the Salad Nicoise:
While Sharon opted for a classic Ceasar Salad.
I had the Salmon Club Sandwich, which was filling, but fresh at the same time.
Now on to the best part of every meal: Dessert! The tiny madeleines are amazing, as were the raspberry tart and the Moccacino cake (which was basically coffee and chocolate mousse with crisp almonds and had Carolyn and Sharon talking about it for days on end).