Ingredients:
250 grams / 1 ⅓ cups Couscous cooked and cooled
115 grams / 1 cup raw Cashews
250 grams 1 ½ cups small beetroots, boiled and peeled, cut in wedges
6 stems green Asparagus, sliced
6 Raddishes, cut in wedges
3 sprigs of Mint, plus some leaves for decoration
Yoghurt Dressing:
500 grams organic Yoghurt
1 tbsp lemon or limejuice
½ cup Chervil (or Parsley of you don't have any), finely chopped
2 tbsp Acacia Honey
Salt, pepper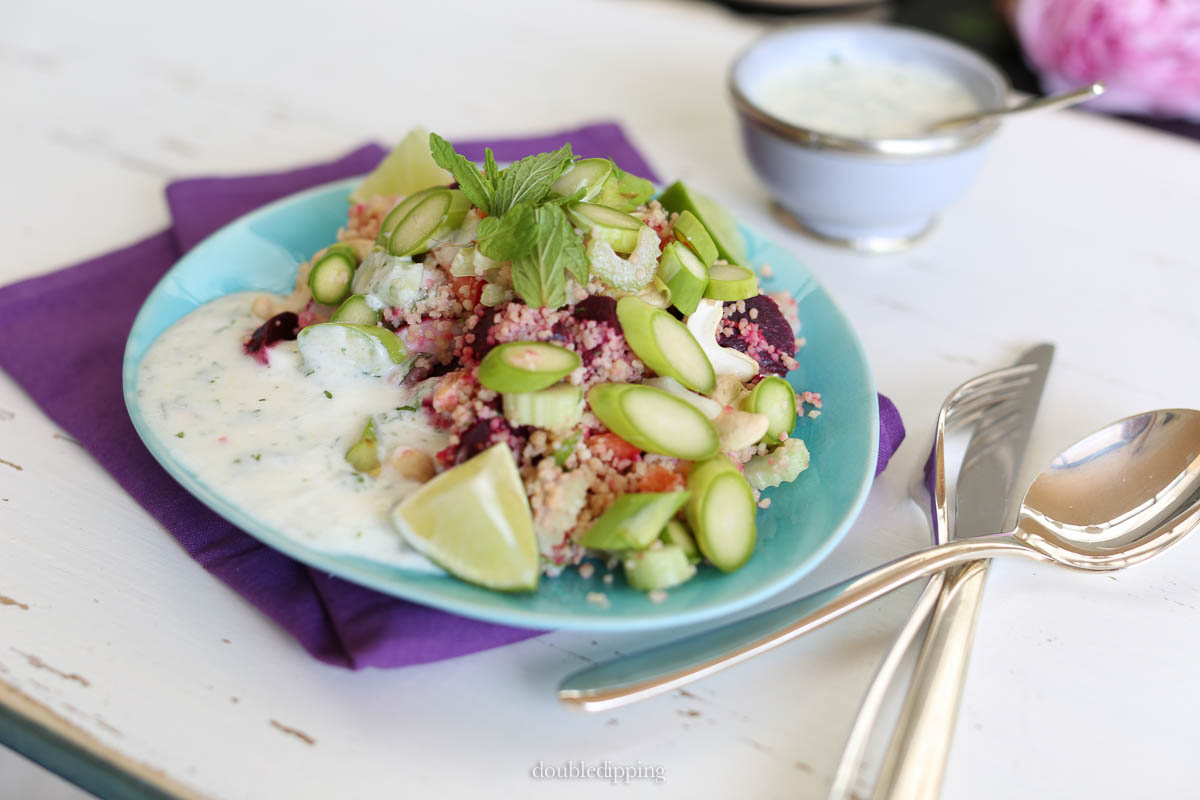 The ingredients for this salad can be mixed in a bowl, be careful not to move it around too much, or the beets will "bleed" into the rest easily, then mix the dressing in a separate bowl and serve the salad garnished with mint and some lime - looks very fresh and serve the dressing on the side in individual small cups. I think you can prepare this salad a day ahead if you leave the beets on the side and refrigerate it covered with cling wrap. Because the dressing is on the side the salad will not become soggy. This way you can save a ton of time when you make this for guests!