Cut the greens off the young carrots and leave an inch or 3 cm on for the fun of it.
Cook for 6 min in salted water and transfer them immediately to a prepared bowl with ice water to terminate the cooking process. Once cooled marinate them in:
3 tbsp butter melted with
2 tbsp Honey or Maple Sirup
1 tbsp chopped Garlic
2 tbsp balsamic Vinegar
1 tbsp Salt
ground Chili
Fresh chervil for garnish
… until the rest of your dinner is in position and almost ready to serve…
We have a Weber Grill where we can adjust the heat by Temperature. On middle heat, which would be around 175°C, we place the carrots on the rack and grill them for 6 minutes max turning them over once. When ready we remove the carrots and once glazing them again in the marinade and sprinkle them with chopped chervil.
I try not to use parsley all the time when it says to do so in a recipe, it's available all year round and kind of boring pairing it with carrots all the time. I love the taste of chervil. Please try it out, you might love it too.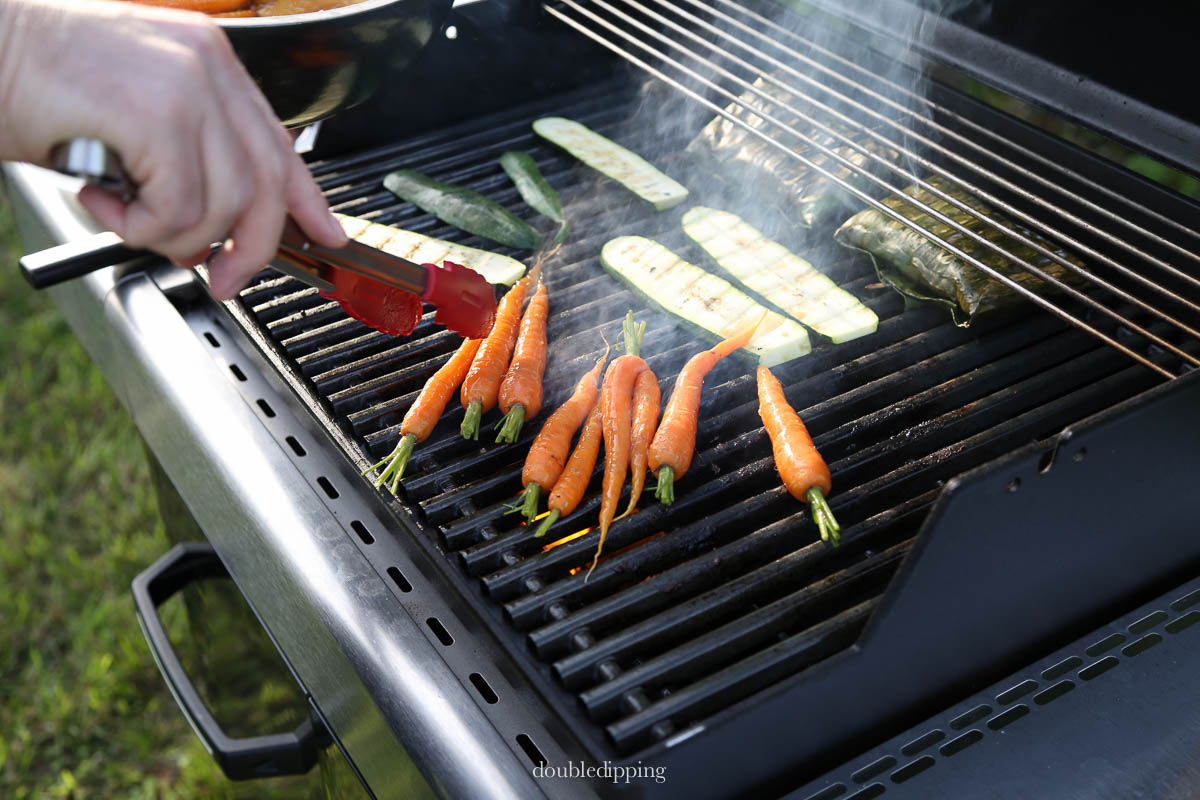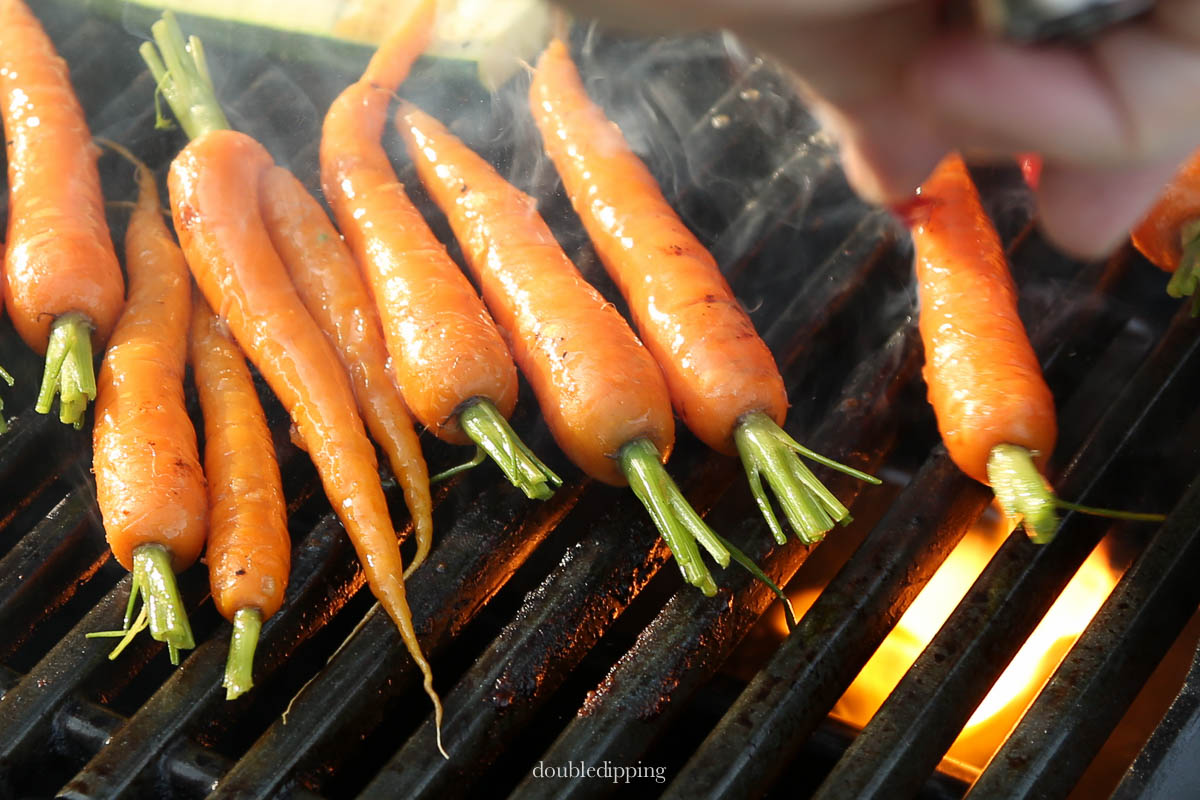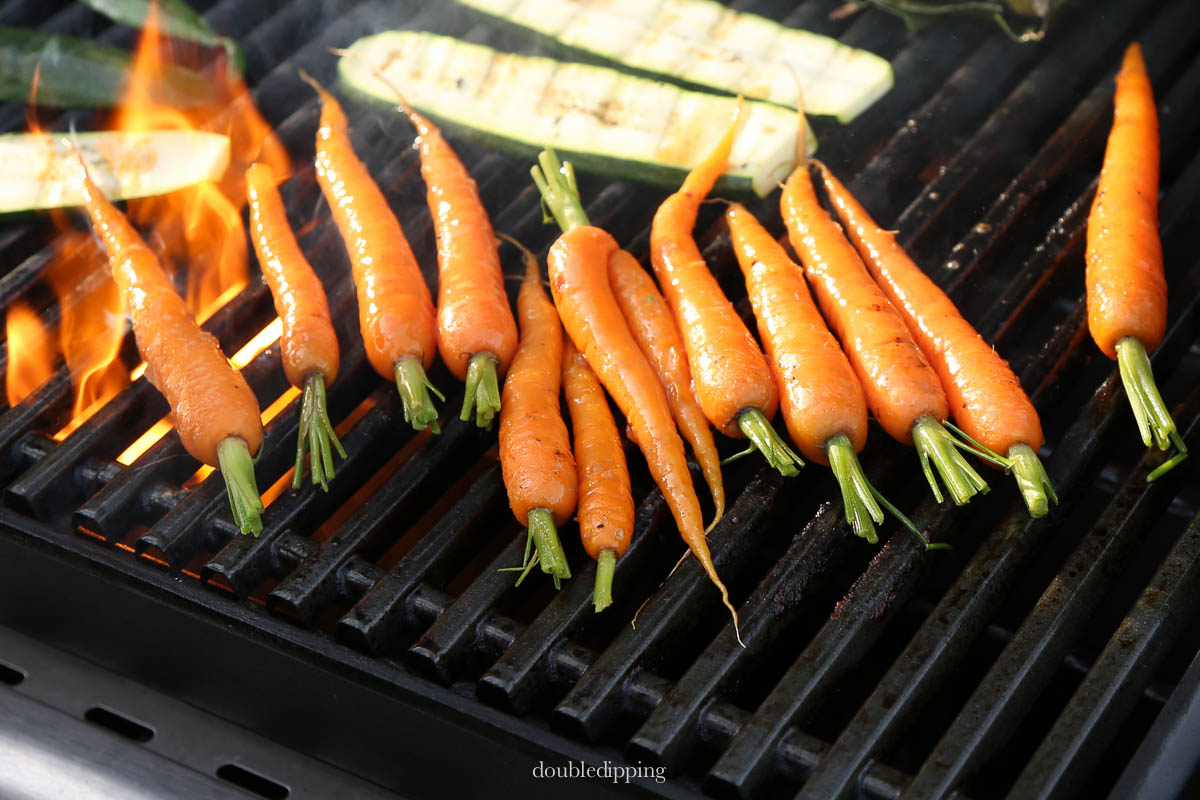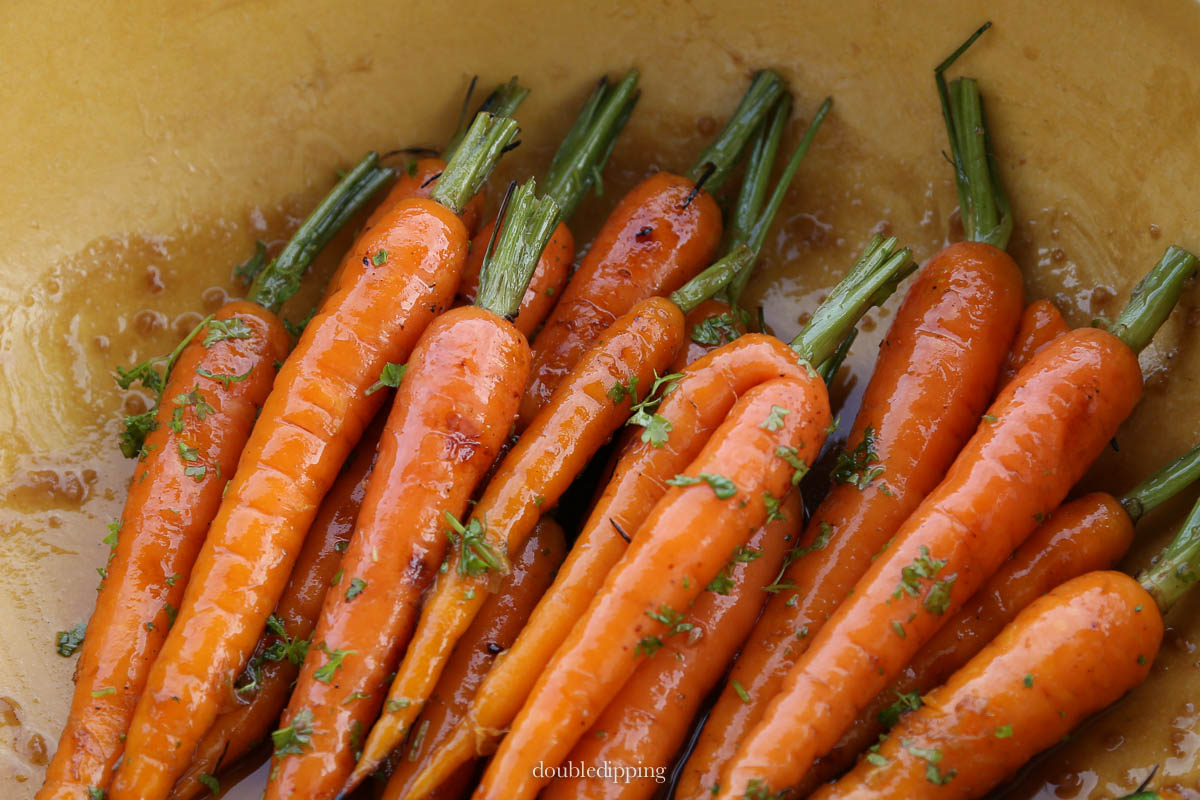 This recipe is adapted from the Weber's Grill Bible