The Banana leaves can be bought in special markets and kept in the fridge for a long time!
Instead of a toothpick we used a bamboo skewer to keep the leaf folded.
The Codfish is known as Kabeljau in Austria and it is the same fish I used for this Ceviche recipe.
6 Person Codfish in Banana leaf
Marinade:
5 tbsp light Miso Paste
4 tbsp Coconut milk
2 tbsp finely chopped Garlic
Black pepper
2 tbsp sugar
1 tbsp grated Ginger
Mix all ingredients, place the filets in a pan and pour the marinade over the fish, refrigerate covered with foil for a minimum of 2 hours.
6 Fillets of cod, 150 gr - 5-6 oz and 1,5 cm - ½ inch thick
6 Fresh Young Onion, white and light green part
2 long Banana leaves and tooth picks
Maldon Sea Salt when opened
Cut 30 cm long sheets front the leaves, wash them with water soaked paper towels carefully, try not to rip them. Place the seasoned cod in the middle of the leaf, the excess marinade will not be used again. First fold in the length and then the top and the bottom of the leaf and make firm packages. Secure the leaf with a toothpick or a skewer without piercing the fish - just the leaf! Grill on medium heat with a closed lid for 8 min on both sides. To turn the packages use a spatula not tongs, as the leaf package might rip easily.
Serve in the leaf and eat the filet out of the opened package, seasoned with sea salt.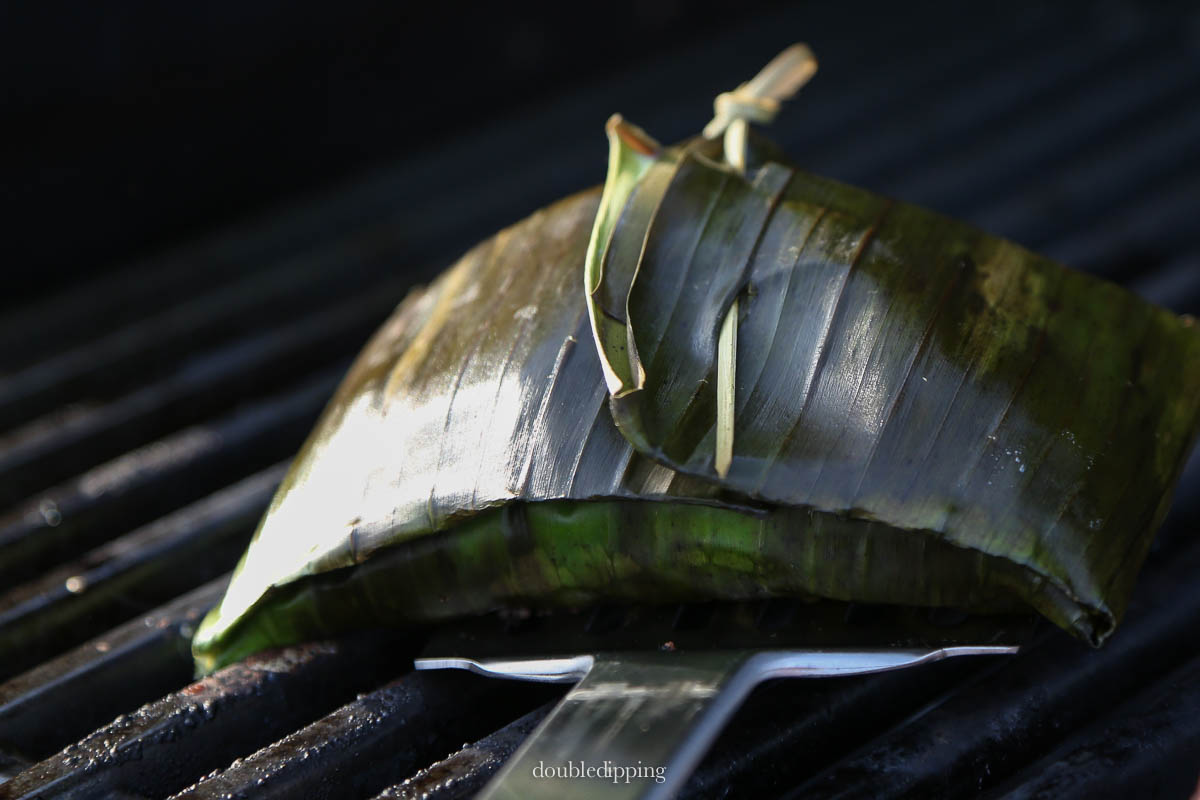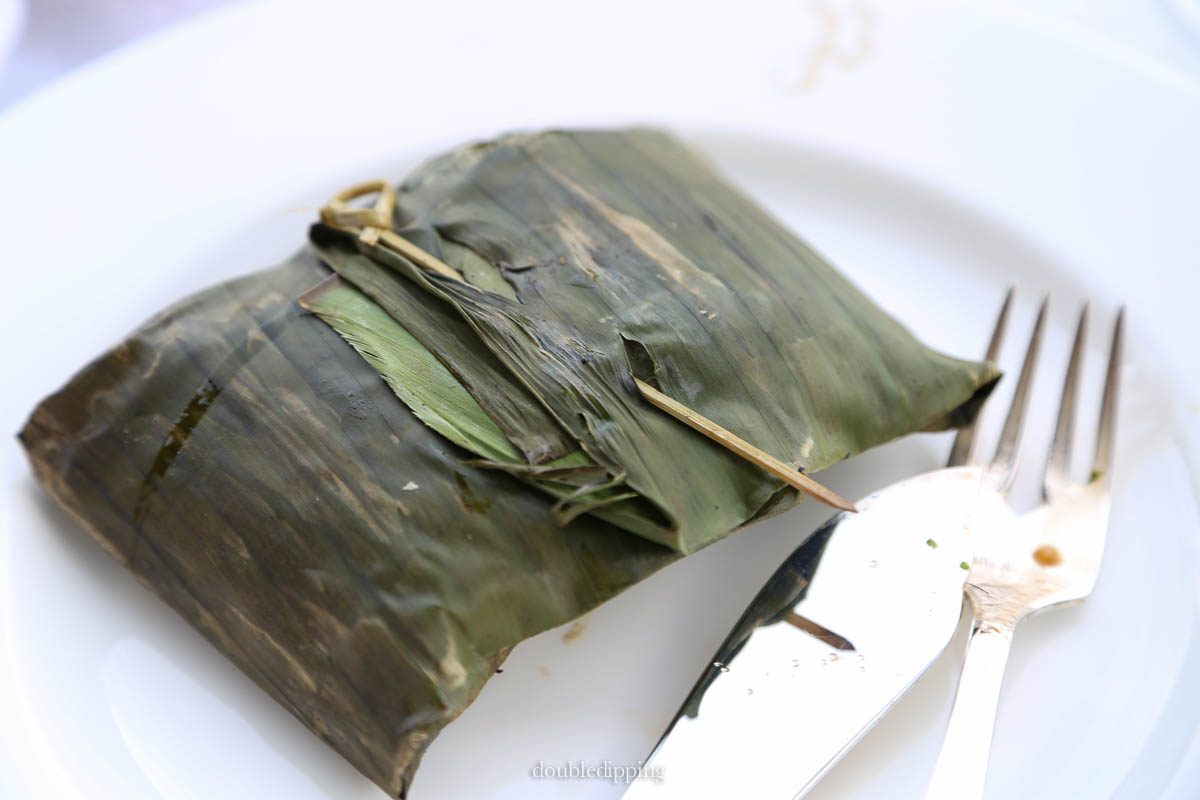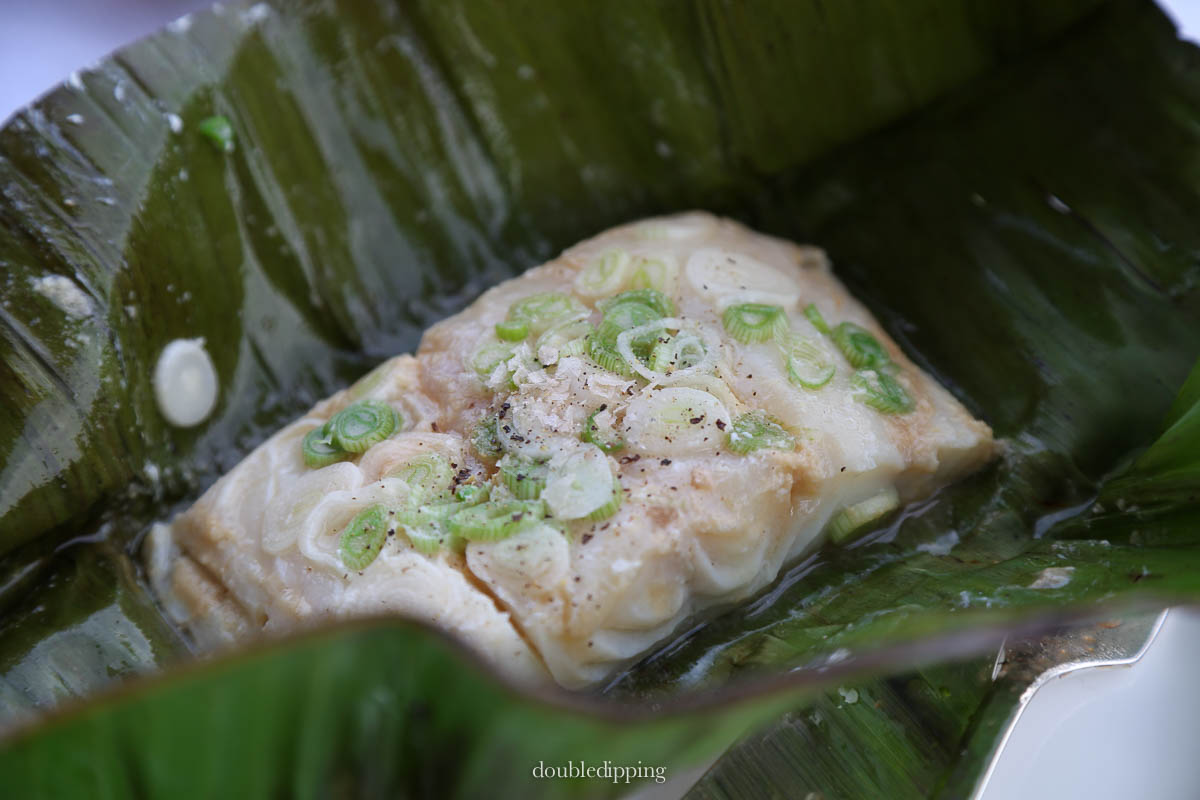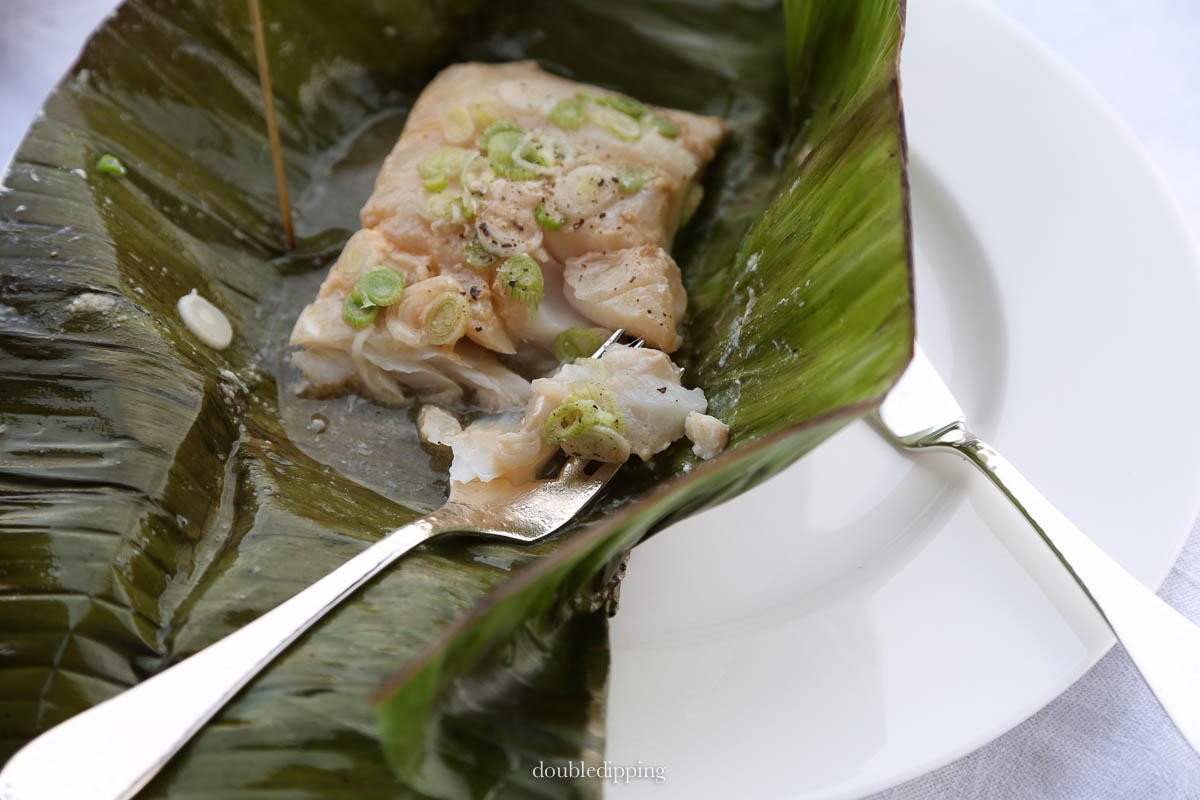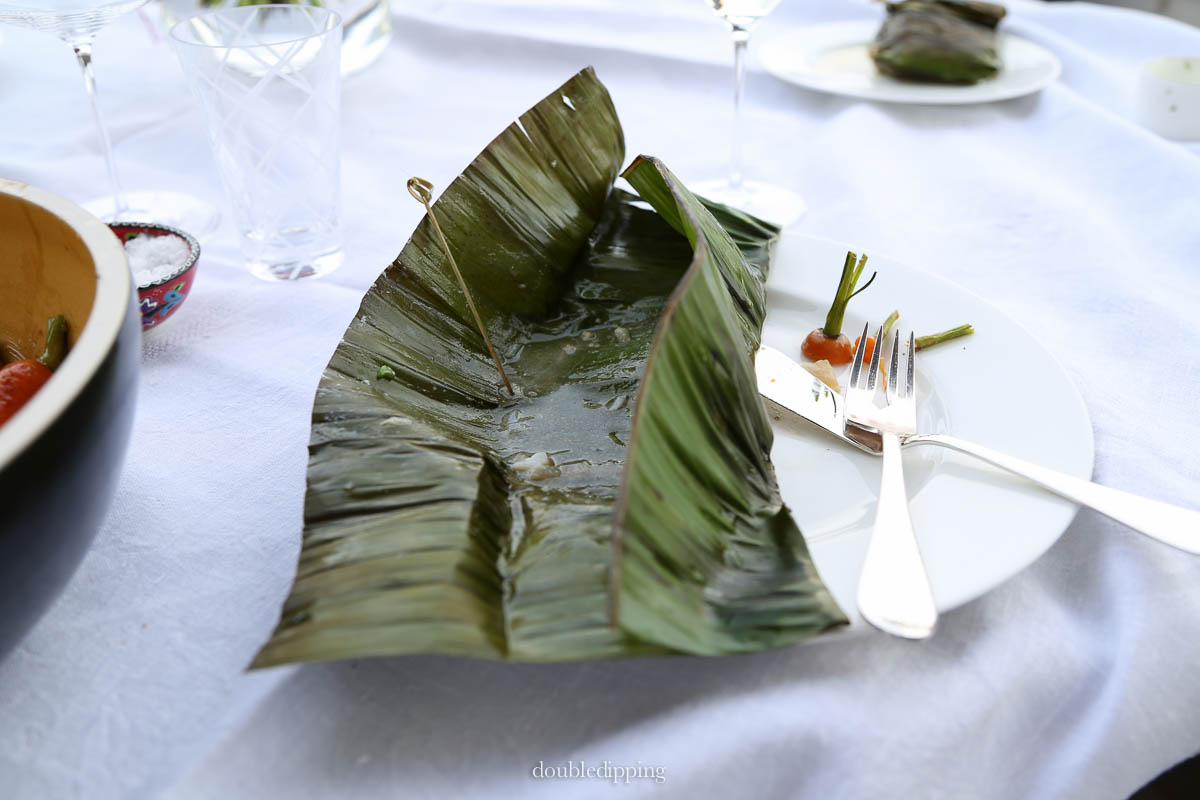 If you feel tempted to eat the leaf as well … don't it is not worth it :))