Crayfish Salad – "Flusskrebserlsalat"
10 for hourse d'ouevres
6 for appetizer
1 cup crayfish pre-cooked
½ an apple peeled and diced
2 young onion white and green chopped
1 ½ medium ripe avocado, firm enough to allow mixing, without creaming
1 cup green sugar peas, cut diagonal in thin stripes
1 cup homemade mayonnaise or ½ cup mayonnaise + ½ sour cream
some lime juice
2 tbsp ketchup
fresh or dried chili
1 tpsp worcestershire sauce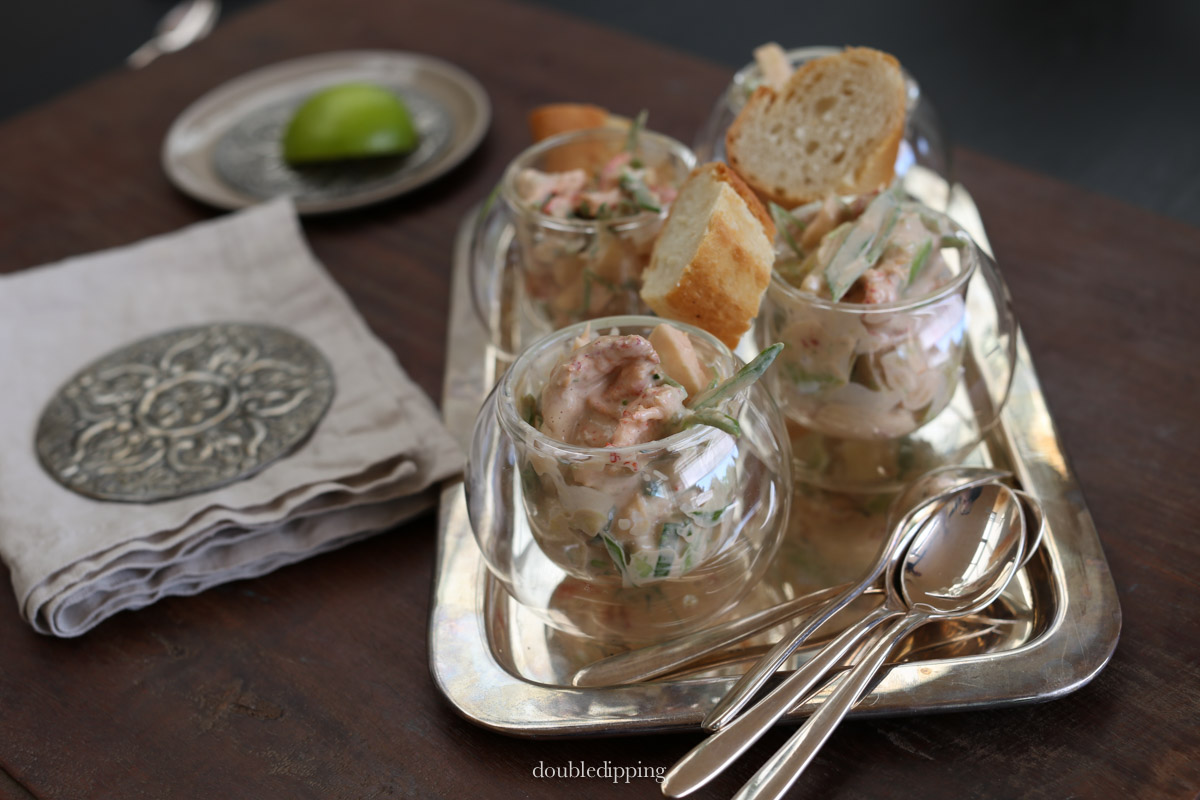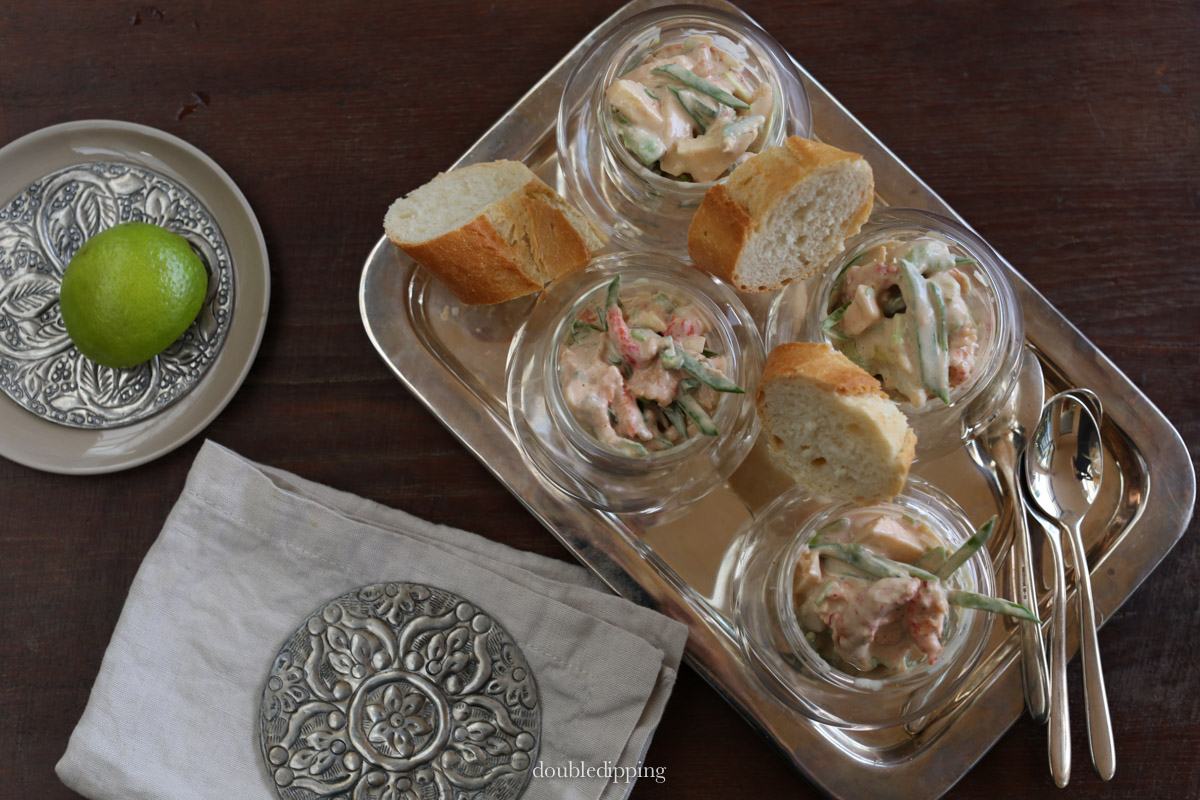 I always make my own mayonnaise, I don't trust the store bought one, but I will not bend your arm ... in case you want to safe time, mine might even have too much calories, I love it tasty and add a little maple sirup and vinegar or verjus.
Please drain the crayfish and rinse them with fresh water, you can let them sit draining some place safe and prepare the rest for this salad.
In a bowl wisk together the mayonnaise, ketchup, worcestershire sauce, chili, lime juice ...
Add the Crayfish, apple, onions, stripes of sugar peas and mix well then add the avocado and carefully stir it under the salad and there you go: it's done!
In the fridge the salad keeps best but should be eaten latest the following days as the apple tend to soften and become mushy. So if you prepare it ahaed of time add the apple and avocado just before you serve it. Perfect starter for this season! Enjoy