It was time to make my own buns. living with a teenager and the threat of Five Guys each time we get close to the US, I thought about coming up with the most delicious bun for dirty and high calorie food. So this is our cheat meal. Once a week you eat what you like - NO REGRETS!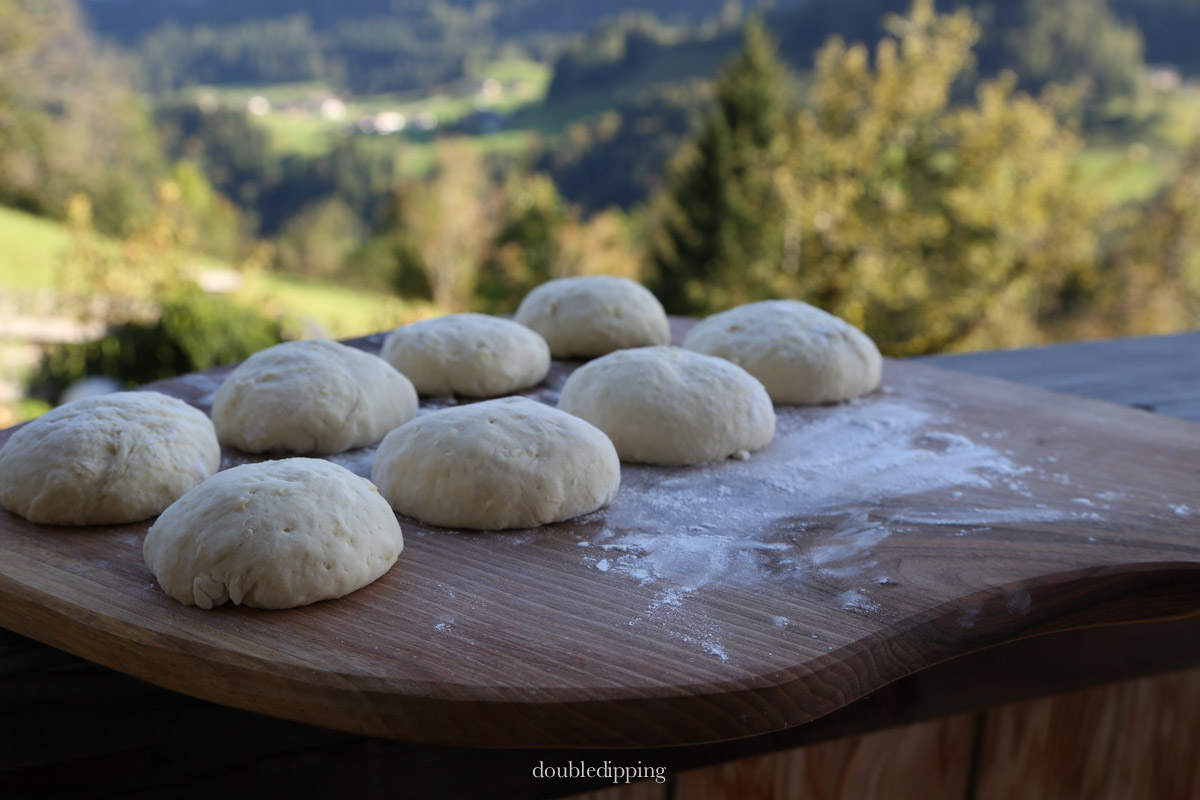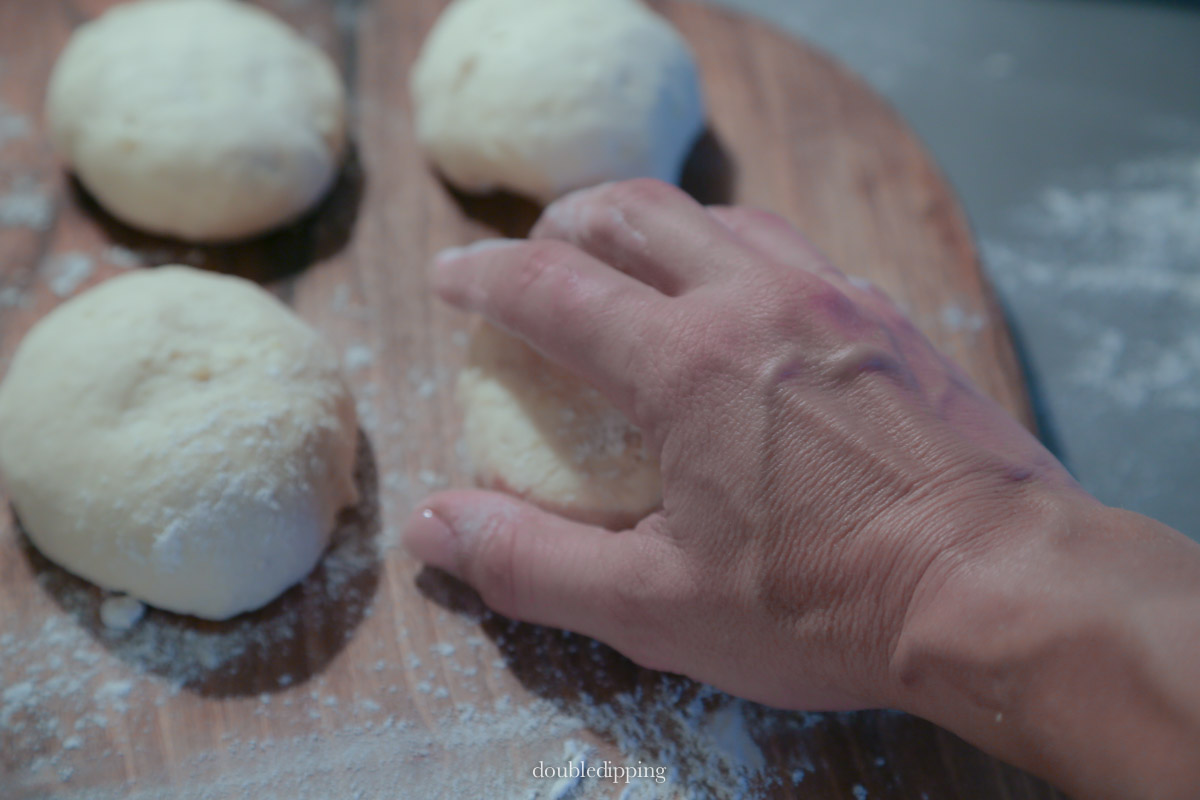 YOU NEED:
400 grams peeled poptatoes cooled
300 grams very fine flour ( if you get 1050 but 700 will do just as fine)
2 ½ tsp salt
75 ml cooled potato water from boiling the potatoes
2 tbsp Olive oil
1 package dry yeast
1 tsp sugar
The potatoes must be cooked "well done" in lightly salted water, so you can grate them easily when cooled. Mix then with the already cooled potato water, olive oil and salt. Add to the flour the yeast and sugar. Knead all in your kitchen machine to a well combined dough and let rise to double in size 60-90 minutes, covered at a warm place.
Take it out on a working surface, sprinkle with some flour and knead again. Form a roll and cut in 8 even batches, roll each to a ball and dip in flour and set the buns on a wooden board and let them rise again for 30 minutes covered. Preheat the oven to 220°C turn the buns around once and let rise again. When the oven is ready bake 5 minutes on a baking sheet lined with paper at 220°C then turn the heat lower to 180°C and bake 25-30 minutes until golden.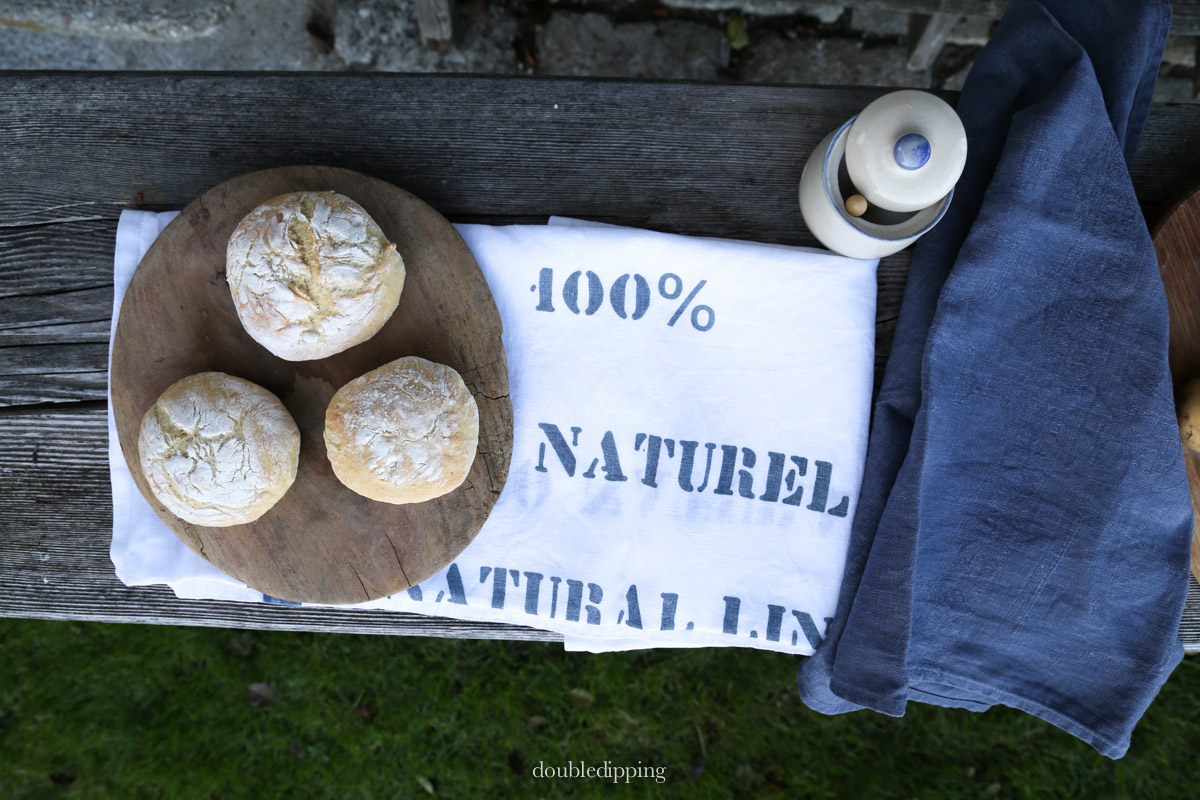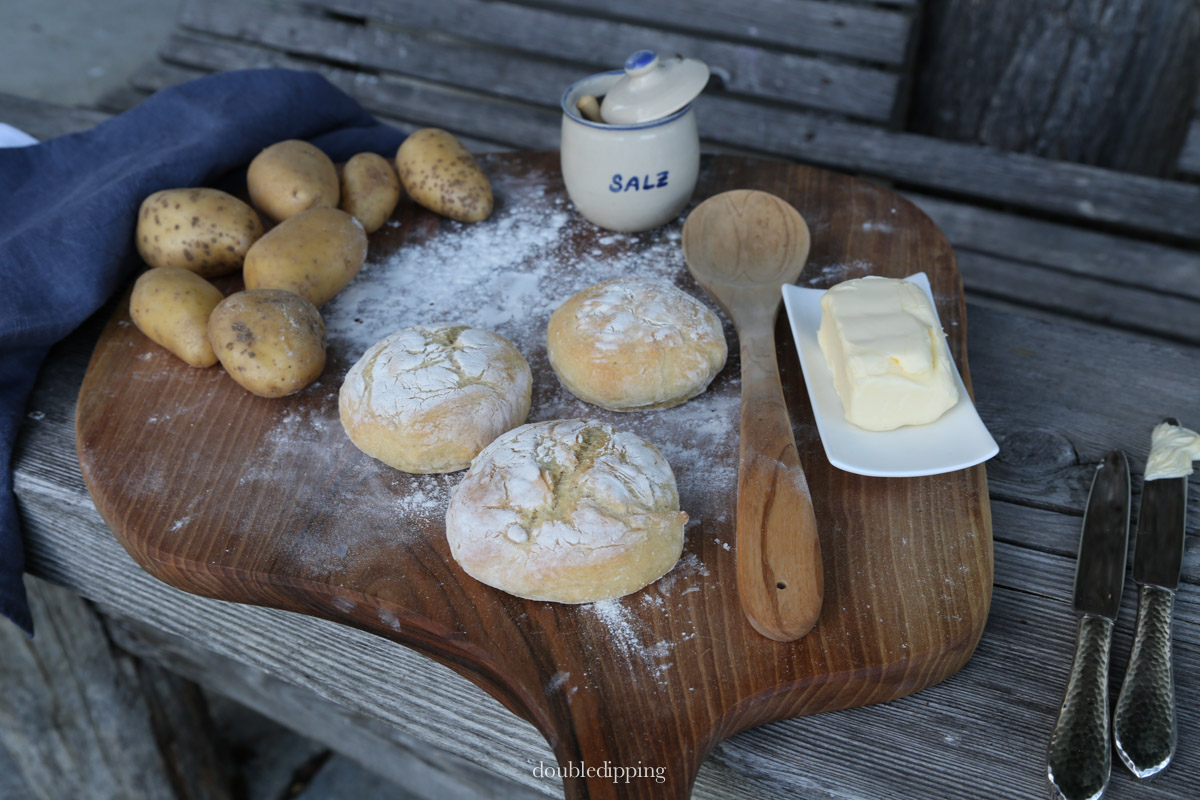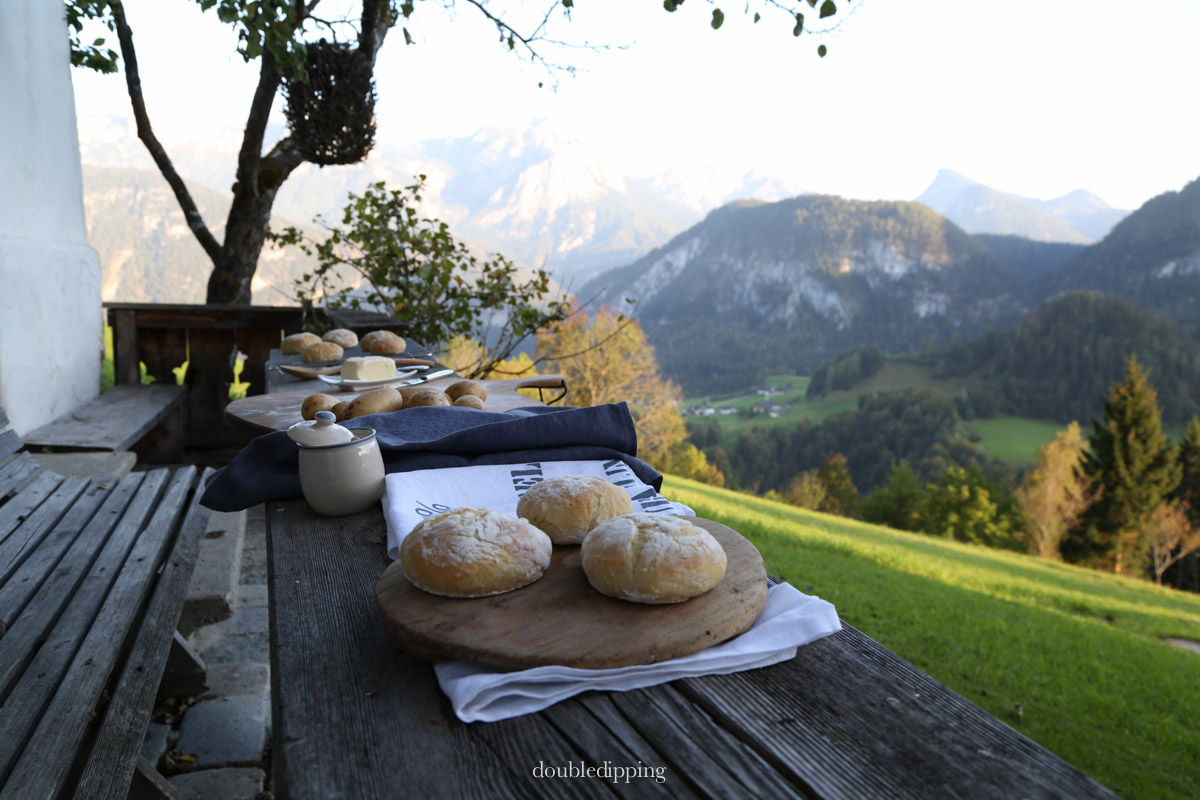 I actually had no chance to make burgers, ....
They were eaten before, but I promise I will make them again, this is such an easy recipe. It is done in no time, the effort is worth the smell, the smell will drive your loved ones into the kitchen and you will not need to make the burgers any more, they will be gone like mine. In no time!
Nothing smells like freshly baked homemade bread !