Well I should be making dinner, but who will blame me for sitting right here to write the recipe for this post, comfortably in my chair and enjoying these photos. I love them I hope you do too. At my son's school we had Teacher Appreciation Lunch this week and every parent had to bring in a dish according to the last name initial so we were down for "Savory".
I had way too many ideas and I am so glad it was not "Sweet", because it is much harder to be healthy with sweet than with savory. So when I went shopping and saw these beautiful organic zucchinis I grabbed a load and while picking the nicest I realized I must have inspired another lady who in fear of probably getting none, stared at me with a rather unfriendly smile. I left 6 zucchini and headed over to the scale with 3 kilograms ... that makes 15 zucchinis, or more .... then she took the rest! Good for her and I hope she made something yummy, sharing is civil I suppose ...
Here is one more challenge after fighting for your lot: most ingredients are a no go if it comes to school: walnuts, hazelnuts, gluten, histamine, ... you name it they will not be able to eat it ...
So I hope they liked my salad, as probably the greenest and healthiest on that buffet table.
I made it the day ahead and added the dressing and toppings before school in the morning.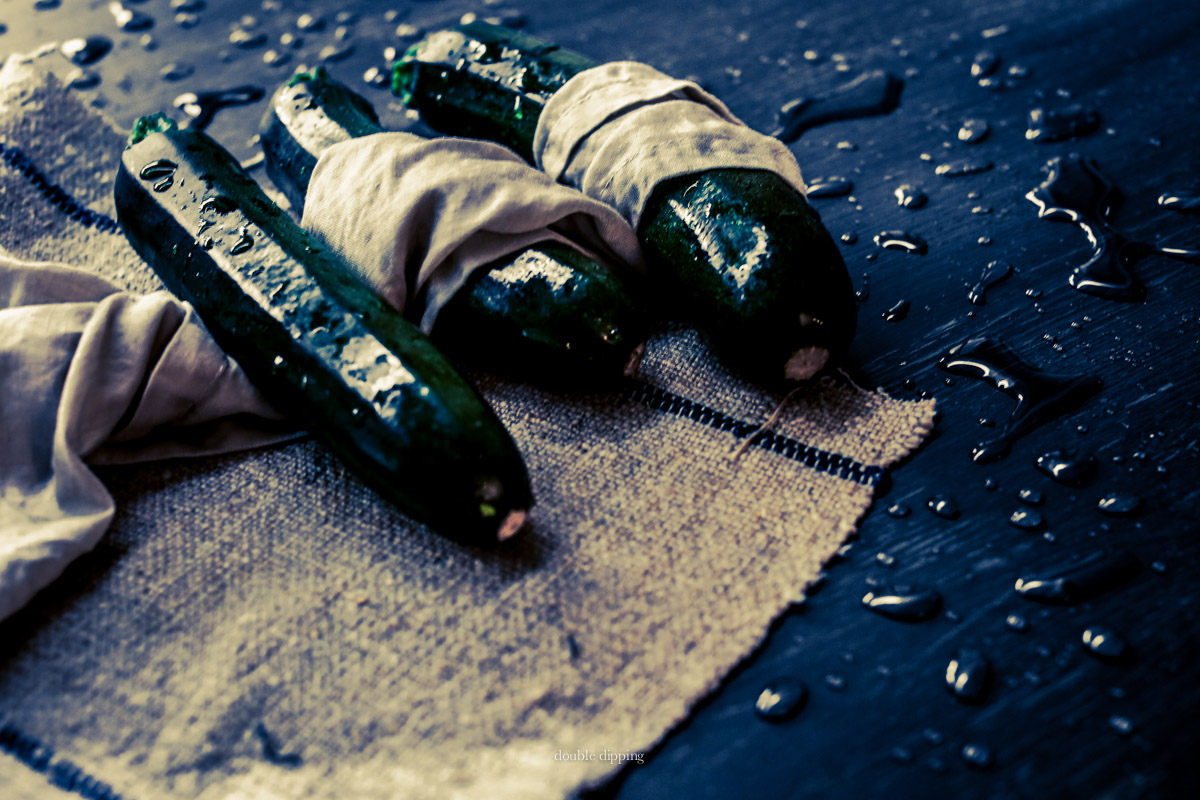 You Need:
1,5 kg organic zucchini for a party of 8
some olive oil

3 tbsp lime juice and
1 tip of the knife of grated peel from the lime
3 tbsp organic olive oil
1 tbsp balsamic vinegar
2 tbsp agave sirup or maple sirup
salt, fresh pepper
3 sprigs of fresh basil
3/4 cups pine nuts
lots of parmesan shavings
Cut the washed zucchini length wise and then in 4 mm think slices. Quickly stir fry over high heat in a little bit of olive oil, batch by batch. Too many in the pan will make them soggy. If they turn dark every here and there that is pretty I think, but be careful you need them to be very crisp. That is why high heat and quick turning is best. Let them cool completely and mix the dressing. Mix well and pour it over the zucchini, let marinate for a bit and sprinkle the pine nuts, basil leaves and parmesan shavings with a little extra olive oil over the salad for decoration. Some extra fresh pepper!
I love freshly baked hot ciabatta with olives or herbs with a salad so fresh and green and lemony. Maybe at the next summer party with a tender white fish from the grill - oh ya !