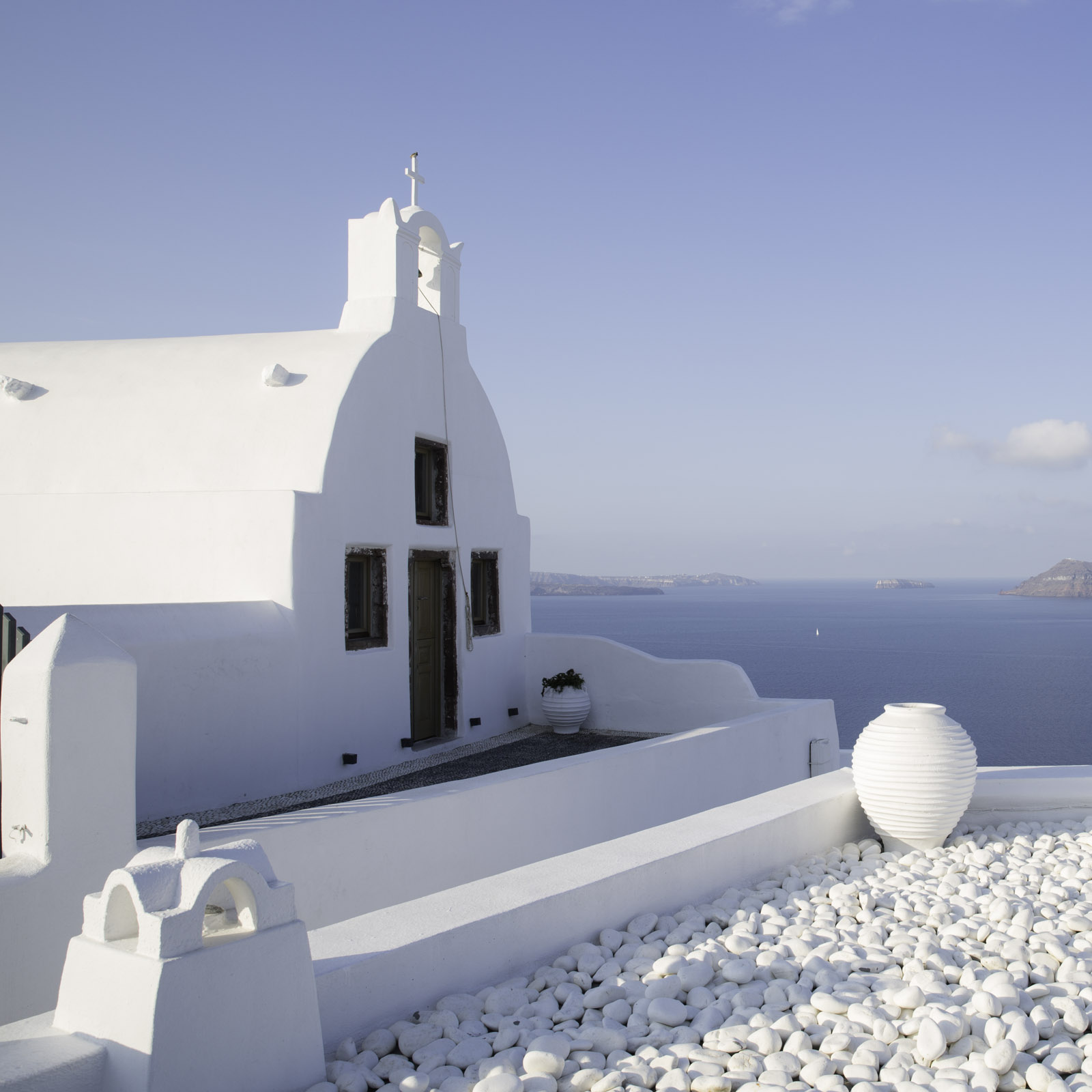 The past four years went by so fast it has been been wonderful and creative, extreme and exhausting and we are all quite sad it that has come to an end! The New York student days are over. The Paris days are now ahead and you can follow if you like via Instagram and our blog. To celebrate and fill the tanks Sophie wanted to go to Greece and count sheep but while we were there the sheep needed to be counted on other islands and so we retreated to observe the sun from rise to set with a few clouds in between. To avoid the tourist craze we got up early to discover the beauty of the rebuilt Oia village on the tip of the western end of Santorini the world's closest possibility to the sunset one might think. Sunset watchers from the remotest part on this planet count on clear skies and a rare spot in front row. We had the luxury to enjoy the intense orange sunset color from the terrace of the fine Charisma Boutique Hotel. The intense stress of the past few weeks and months was lifted instantaneously sipping local Argyros wine.
The steps down to the shore have been a fun fitness test. It is so worth the effort due to unforgettable views and the well deserved dip into the clear water with stunning visibility down to the bottom. Looking up one sees the clusters of snow white houses and terraces sitting on the rocks like fluffy whipped cream on chocolate cake.
Apart from the pottery, linen clothes and postcards there are great restaurants in Oia we can highly recommend if you want to visit, most places do not require booking except from the first row sunset tables. Full travel guide to follow soon.