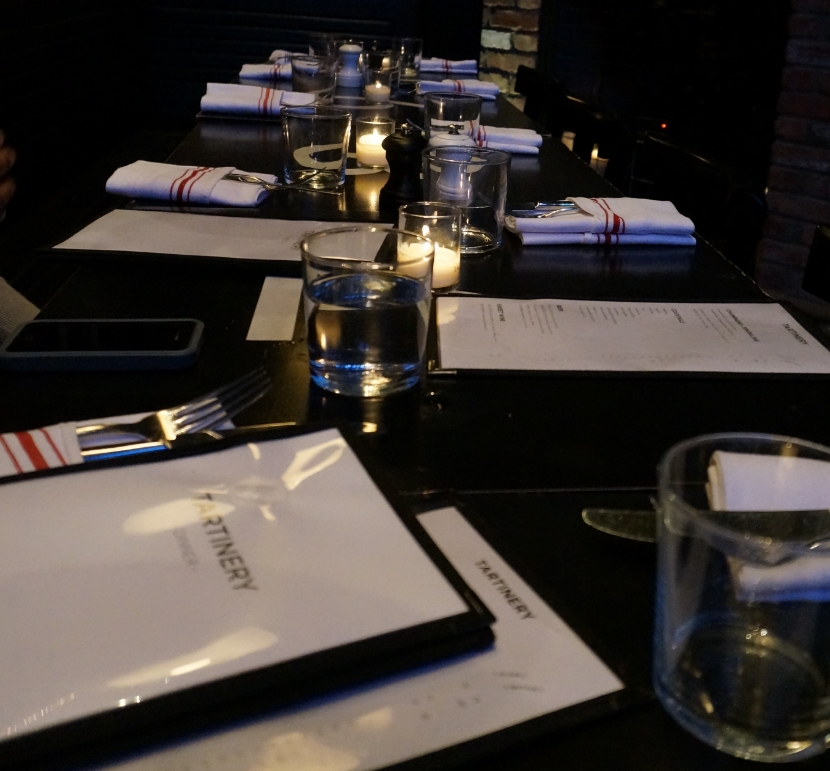 April seems to be the month of birthdays in my friend group. For my room mate Diya's birthday we went to Tartinery in Nolita. Their menu is based on the French concept of Tartines, or open faced sandwiches. You choose your type of bread and then order a massive amount of different tartines. They were all delcious, but I think my favorite was probably the Croque Monsieur, because let's be honest, a melted cheese sandwich is always a winner.
Avocado, asparagus, arugula, pumpkin seeds, Parmigiano, lemon juice.
Labne, cucumber, za'atar, olive oil
Cooked ham, brie cheese, Dijon mustard
Fresh mozzarella, vine tomato, fresh basil, garlic, olive oil and Ham chiffonade, Gruyere cheese, bechamel (the Croque Monsieur).
Fresh burrata, grape tomatoes, basil.
Turkey, brie cheese, bacon, tomato, romaine, herb mayo.
Fresh ricotta, prosciutto, olive oil, fresh pepper.
Seasoned minced raw ground beef, potato chips.
Filet steak, caramelized onion, old style mustard.
And last, but definitely not least: Smoked salmon, crème fraiche, lemon, fresh dill. Check them out, they're right here: