What I'm about to say may come as somewhat of a surprise given the fact that I'm writing a recipe post about cupcakes: I don't really like cupcakes at all. There's usually way too much, overpoweringly sweet icing on an incredibly dry cupcake (unless perhaps you're eating the bite sized Baked By Melissa ones, I can definitely deal with those). There, I said it.
That's why I use cake batter for my cupcakes, so that I have a nice, moist chocolate cake base and I'll top it off with cream cheese icing.
For your chocolate cake:
280 g flour
120 g starch
380 g sugar
2.5 tsp baking powder
0.75 tsp of baking soda
pinch of salt
250 g softened butter
mix your dry ingredients together in a big bowl, then add 250 g of softened butter until mixture reaches a sandy texture.
355 ml water
125 g cocoa
1 tsp maple syrup
3 large eggs
Boil your water and then dissolve the cocoa powder and the maple syrup into it and let cool. Add to flour mixture in parts, leaving about 60 ml aside, which you will then combine with the eggs. Add the egg mixture to the batter and mix until just combined.
Bake for about 30 min at 180°C.
For your Poppy Seed Icing:
200 g cream cheese
20 g poppy seeds
150 g of softened butter
500 g of powdered sugar
Mix cream cheese and butter on high speed until smooth and then add the powdered sugar bit by bit, mixing until fluffy and creamy. Add the poppy seeds just at the end if desired.
Decorate your cupcakes and devour.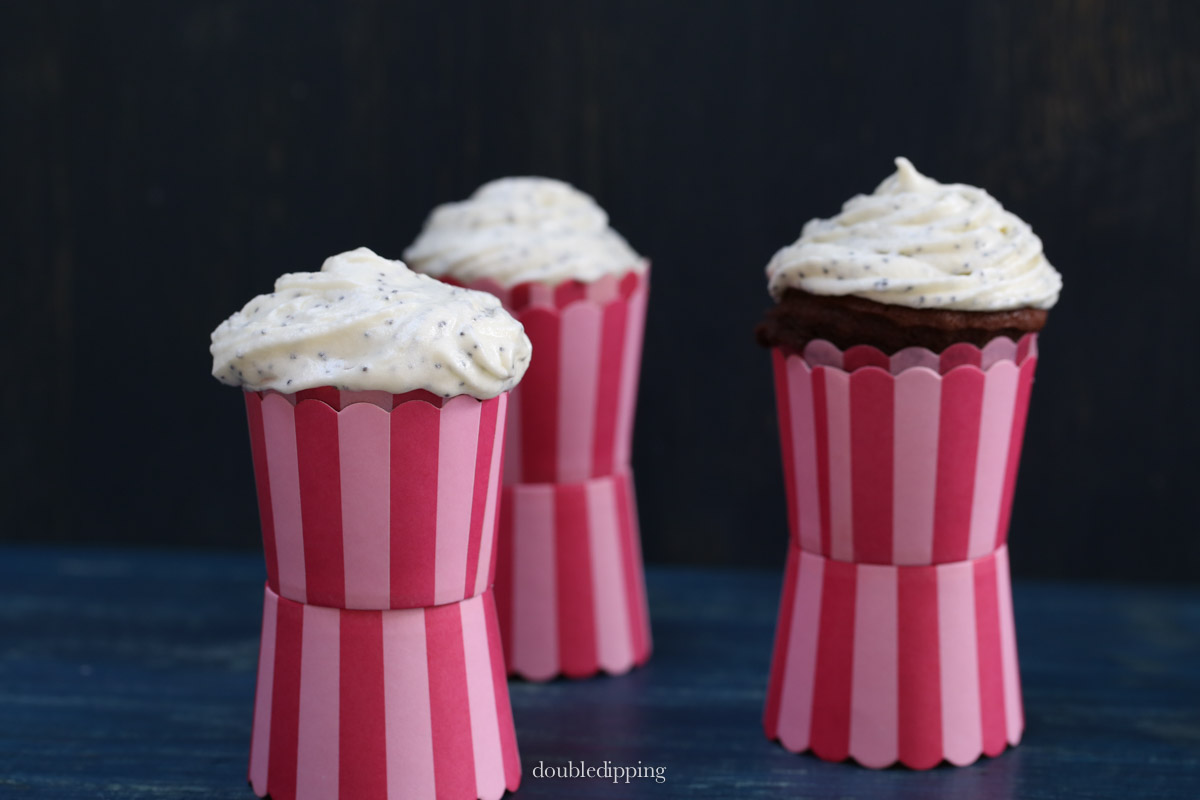 The recipes in this post were adapted from Cynthia Barcomi's cookbook "Baking"