Some friendships last a lifetime, like the one I keep to chocolate, the smell of freshly baked apple crumble and school friends that own this "all-round cooking and entertaining store".
I own almost everything - or lets say at least a product of each of their lines and it is time I give this store a little extra credit for their help in finding not only great quality products but as well fun articles for presents, gadgets for the kitchen, beautiful china, crystal, high-end knives you name it, they have it or know where to get it. If you are in the Viennese area come and check it out the CUISINARUM.
So I ventured to the store one day and selected a table of goodies to honor the start of the 181st Octoberfest in Munich today and I if you plan to go put on your Dirndl or Lederhosen and have fun!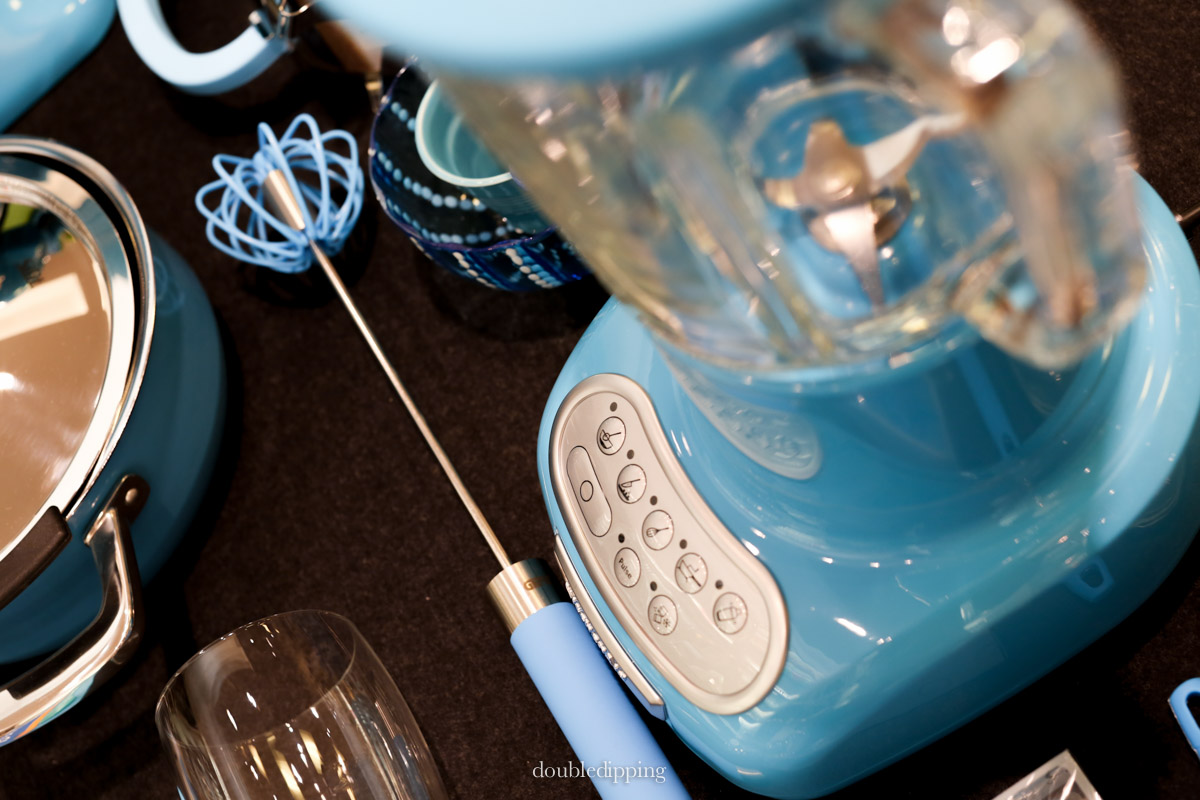 10 years ago I bought a red Kitchaid there and it is still working like day one and I would not like to live without it. But when I saw the light blue one I got a little thoughtful, how long does this machine last? So many products are obsolescent shortly after you by them, just this one has a life span like an elephant!
Or maybe the stand mix ? What a statement on a grey dark fall morning and this mixer helps you start the day off with a green beauty drink made in a blue blender!
Do you love kitsch? I do every once in a while, here are cute little spoons, long and regular for all occasions: