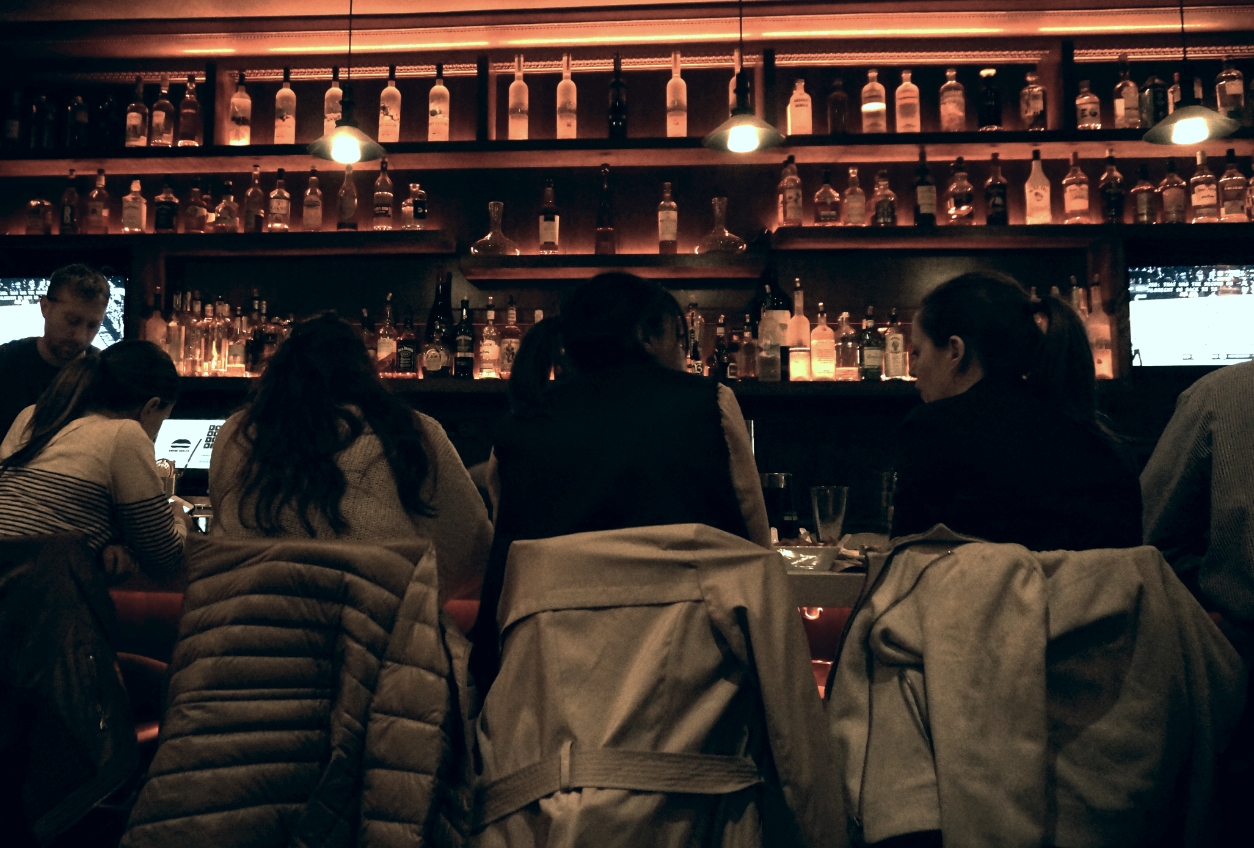 One of the things I dislike about eating at Umami is that they have the calorie count written on next to everything on the menu, but I tend to just completely ignore it and munch away at their perfectly delicious burgers. They don't take reservations, so I always put down my name and then take a walk around west village and return to the restaurant when they text me that my table is ready.
But first something a bit more healthy to start: Caprese salad.
My absolute favorite is the Truffle Burger with roasted garlic aioli and truffle cheese and a perfectly char grilled, medium rare burger.
The Original is equally as mouthwatering with a parmesan crisp, tomato, mushroom and caramelized onions. Just look at this handsome fella!
If you want something a bit lighter, their Ahi Tuna Burger is with crushed avocado, gingered carrots and wasabi flakes is also an inrcredibly good option.
I always get several different kinds of fries. This time we got regular and truffle fries, with 3 different sauces. The last variation of fries was amazing. I didn't start eating them until I was done with my burger, but even then I just couldn't stop myself. The make 'em sloppy fries have truffle cheese, cream, cheddar, jalapeno and fried onions and they're seriously worth getting.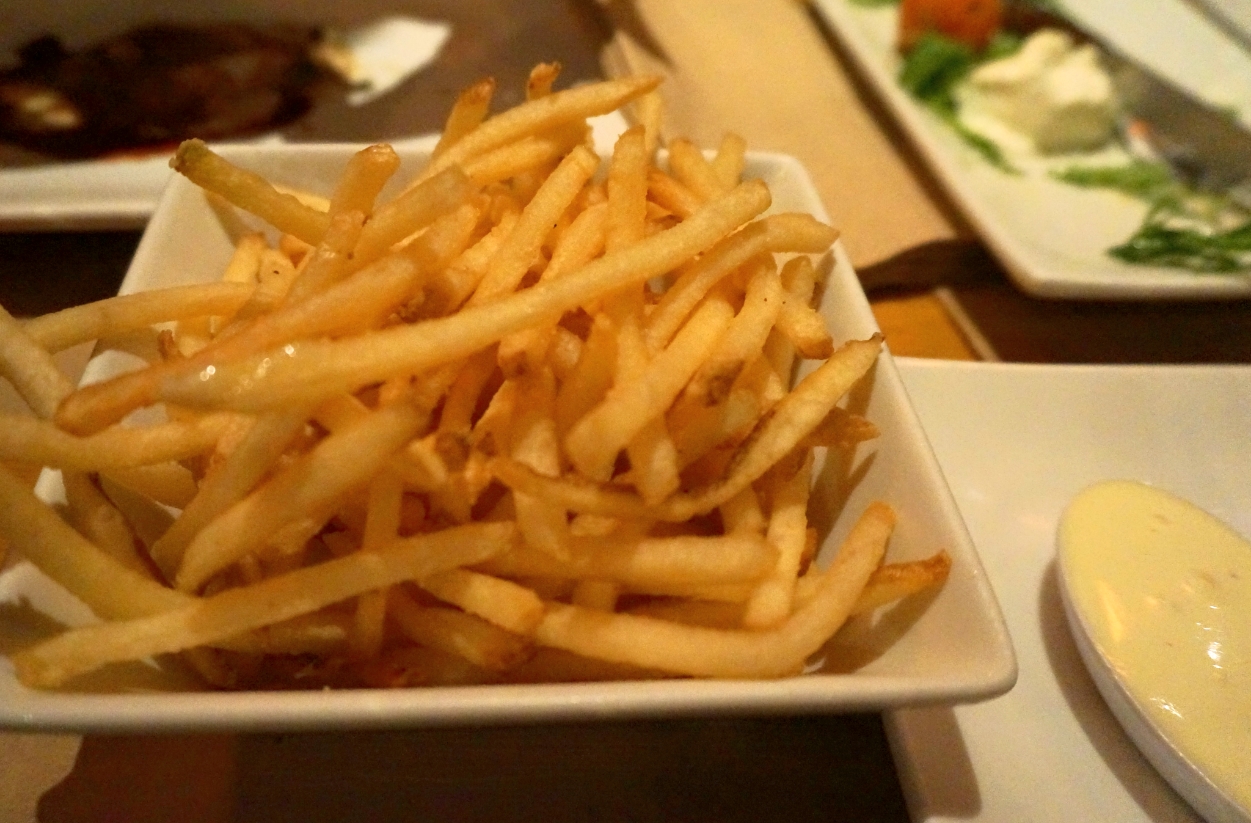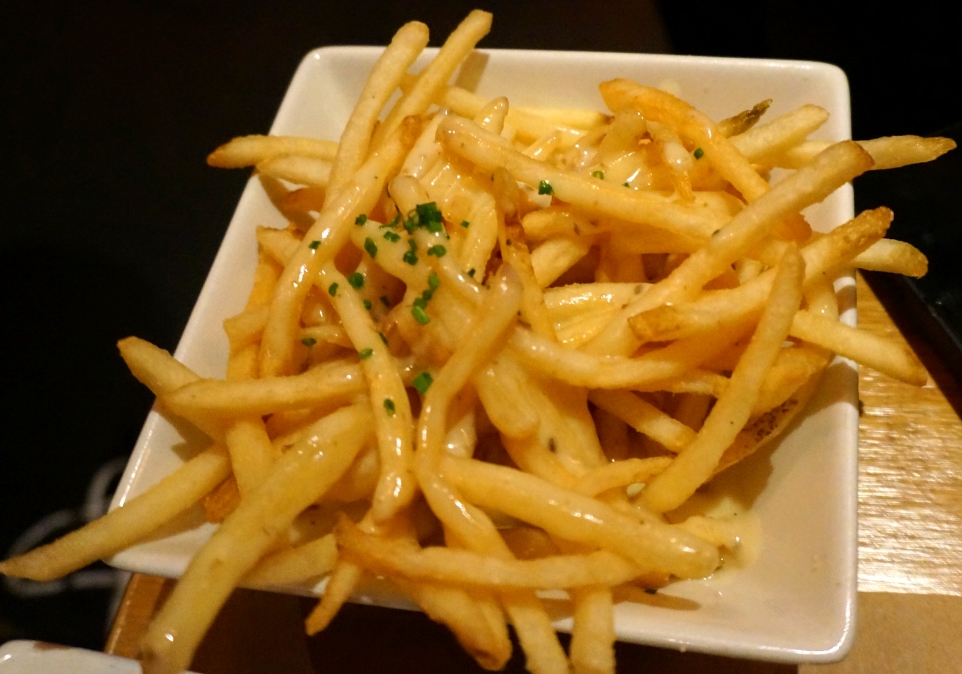 To finish we had giant ice cream cookie sandwiches, which were the perfect end to a filling meal.